Below Deck Mediterranean
Below Deck is now firmly positioned as the ultimate sea-faring reality TV series of our times. Millions of us have tuned in to follow the antics and adventures of our favorite crews, as they've navigated the dramas of demanding guests, personal rifts, brushes with maritime law and the odd storm or two…
The charter industry certainly stepped into the limelight as the series hit. Many of you were inspired to recreate some of your favorite moments, taking your first charters in the Caribbean in their wake. Now Below Deck Mediterranean is on our screens, you may be starting to form visions of your own adventure in the Med. The good news is it's totally possible to create your own Below Deck Mediterranean experience, without necessarily breaking the bank. Read on for our guide to how to go Below Deck on a budget.
The Boat
The Wellesley (named the wellington in the show) is the largest vessel to feature on the series so far – an incredible 184 foot mega yacht! She was built by Oceanco in 1993, and received an extensive refit in 2016 – featuring masses of luxurious marble, leather, velvet and mahogany panelling. The master suite sits proudly on the upper deck with elevated views. The 2016 refit saw the creation of a second VIP suite.
Whilst all of these luxuries are wonderful to experience on a charter experience, not everyone needs a formal dining room or cigar room aboard their boat. If you're looking for the full Above Deck experience, we have many incredible super yachts we can offer to you. However, if you're working with a tighter budget, we can easily work within your means to create the perfect charter for you.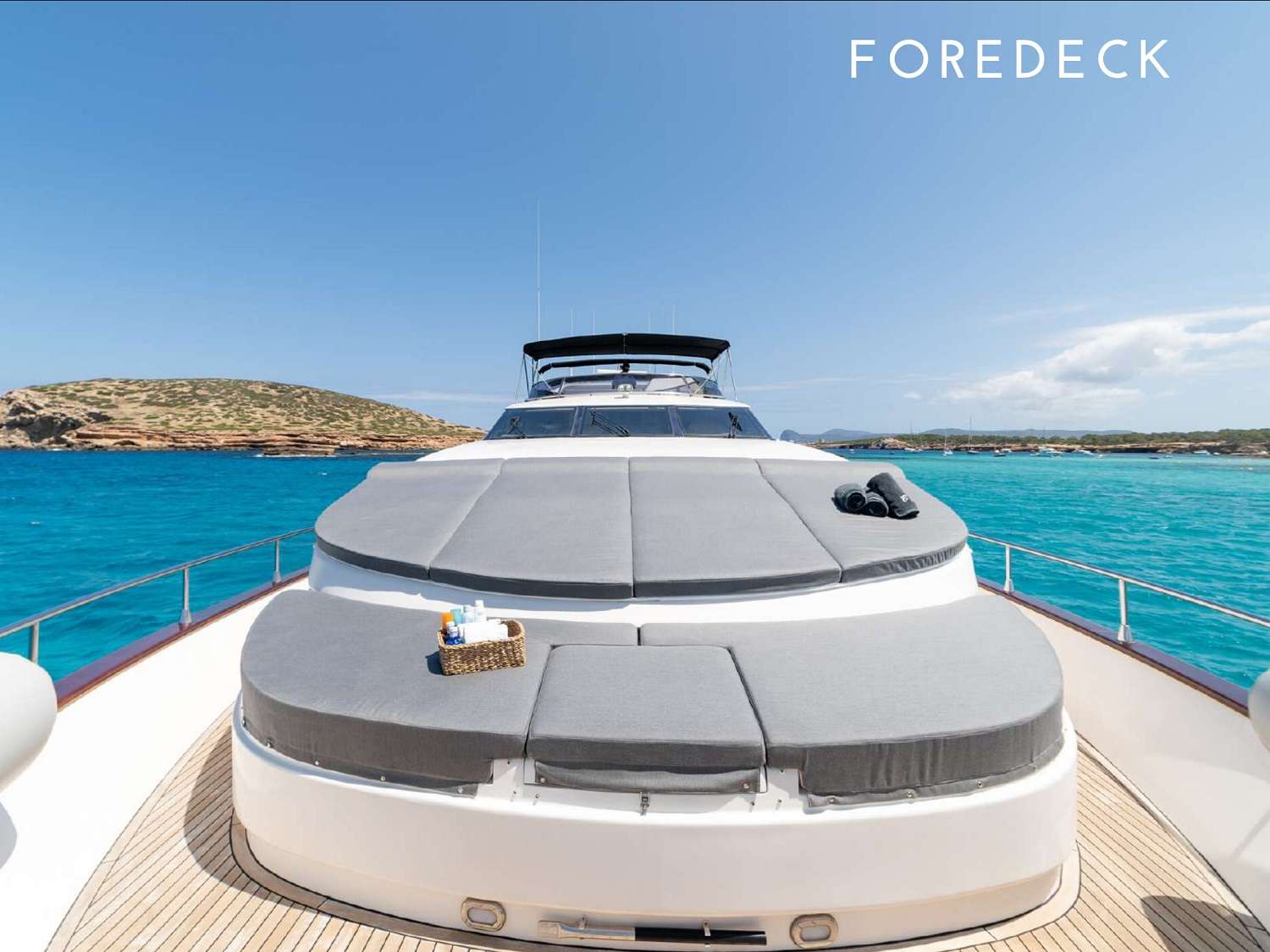 In the Mediterranean we offer all-inclusive packages aboard stunning gulets for as low as €1500 per person, per week. This experience gives you a week aboard a traditional wooden motor-sailing boat, with a full crew (though we can't promise Captain Sandy will be at the helm).
If a gulet doesn't take your fancy, a catamaran or motor yacht will surely appeal. Whatever the case, our experts are on hand to find the best boat option for you and your group.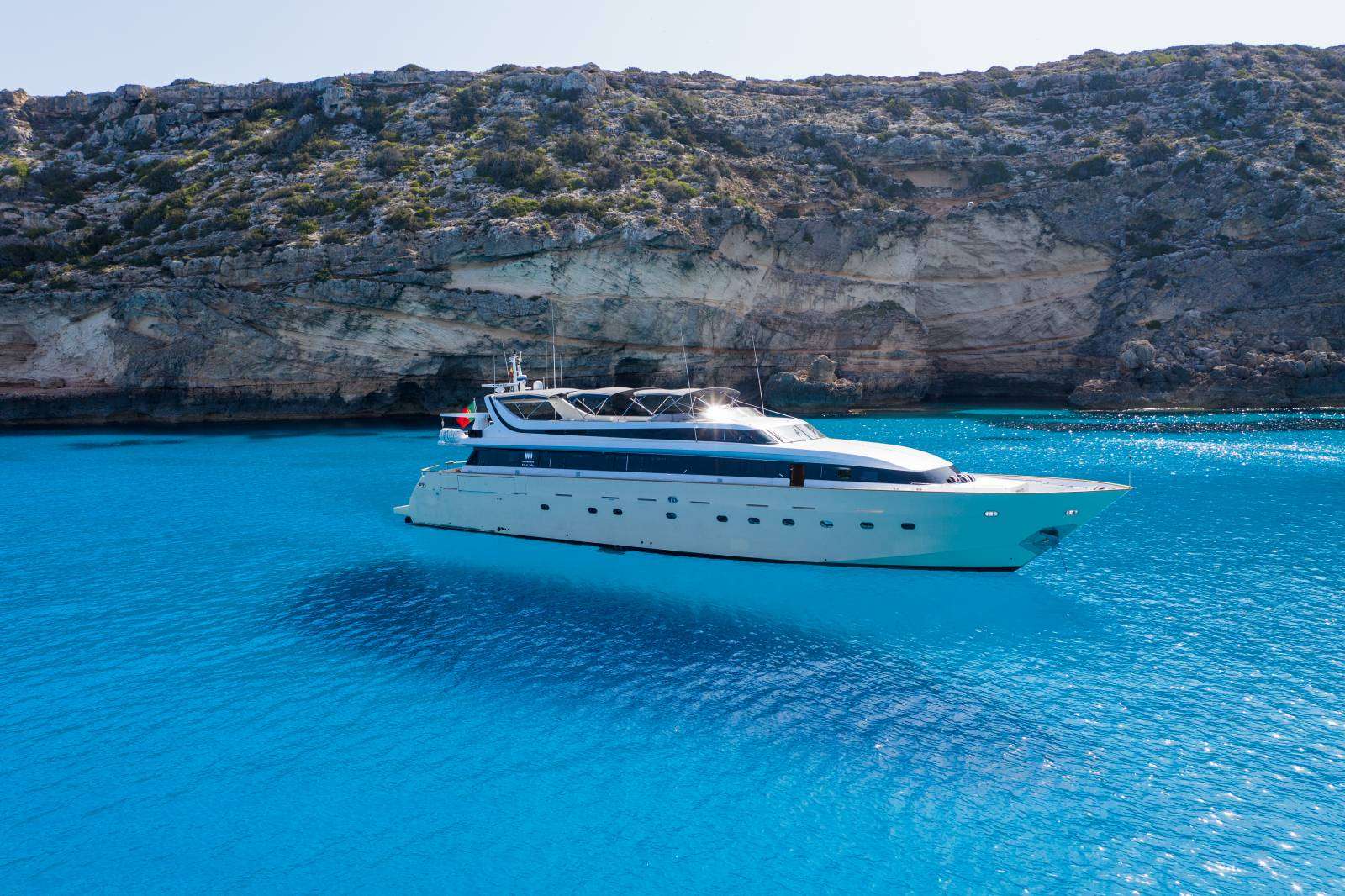 The Destination
On our screens, we see the Below Deck crew taking the lucky guests around the breathtaking island of Mallorca, Spain. We have an incredible selection of boats available in the Balearic Islands, so if you have your heart set on this area we're poised to create your dream experience with you.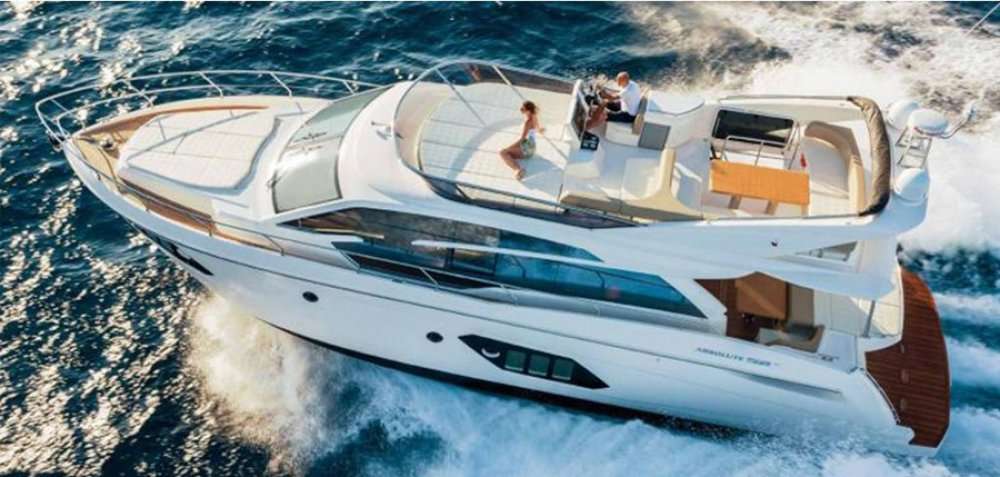 If you're open to other Mediterranean destinations, you may also consider Turkey, Croatia, Greece, Italy, Montenegro, French Riviera… the list goes on. All of these destinations offer unique cultures, landscapes, sightseeing and diverse sailing experiences. If you're not sure where might be the best location for you and your group, we'd be happy to discuss the different options in more detail.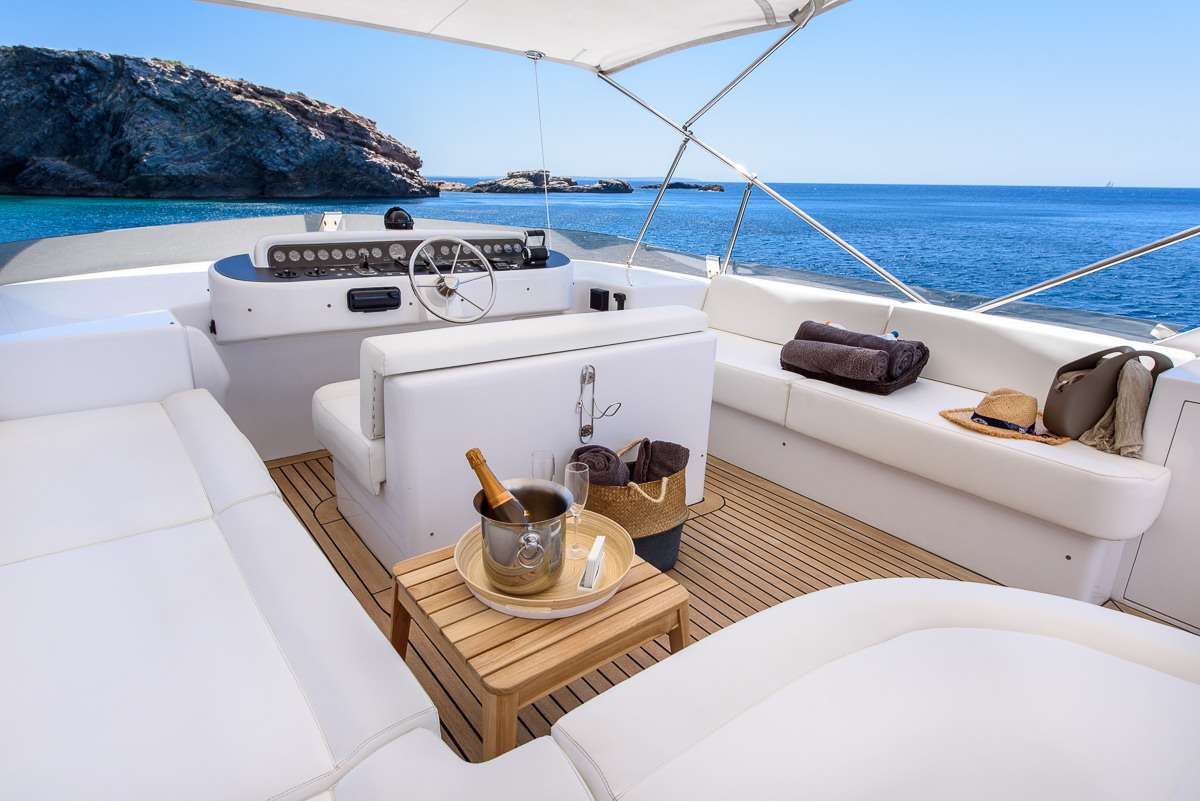 The Crew
Ok, so as we mentioned, we can't promise that Captain sandy will be available to welcome you aboard your charter, or that Chef Kiko will be preparing all of your meals for you during your stay. However, we can guarantee a very warm welcome from an experienced, professional crew. Depending on the package you opt for, your crew will include a captain, chef and a couple of deckhands/sailors. They will take care of everything for you during your vacation – all you need to do is worry about relaxing. We can also assure you that there will be a lot less drama on your charter than you see on screen!
Ahead of your vacation, you will speak with your crew to discuss the details of your itinerary. As local experts, they will be delighted to make suggestions for the best spots you won't want to miss out on. You will also discuss your dietary preference with your chef, so that they can prepare a delicious menu featuring fresh, local produce. All of your meals will be prepared for you during your stay, and the fridge will be kept topped up with your favorite drinks.
Budget-Friendly
All-inclusive packages, by their very nature, are incredibly cost-effective, not to mention stress-free. There are no hidden charges once you're aboard the boat. You have full access to the bar, water toys, and all other amenities.
If you're keen to cut costs further, you may consider a half-board charter. This means that all of your breakfasts are included, as well as some lunches and dinners, but otherwise you can head ashore to bars or restaurants to sample the local cuisine. Again, your crew will be able to make recommendations and reservations for you, and will be happy to zip you ashore in the tender (unless you'd rather swim!).
Another great option for smaller groups, couples or individuals wishing to have a taste of the Mediterranean is a cabin charter. Cabin charters give you the opportunity to experience life aboard a luxury vessel, with your own cabin and ensuite, and the opportunity to meet some interesting fellow passengers. You'll still have the full all-inclusive experience, with access to all facilities aboard the boat, but the itinerary will be decided by the crew.
Let's Go Below Deck!
This is just a brief introduction to the world of Mediterranean sailing – as seen on your new favorite TV show. The real take-away here is that these packages are totally custom, and we're here to help you create it. Contact your charter consultant today to start planning your own Below Deck Mediterranean experience!