Beneath the Blue Waters of St. Barths: Scuba Diving in Paradise
While the waters surrounding St. Barthelemy are known as a playground for yachts and celebrities, beneath them is a delightful wonderland for beginner, experienced, and advanced scuba divers. The majority of the more than 25 scuba diving sites are located in the Marine  Nature Reserve which surrounds the island and îlets to protect the marine flora and fauna; and,  nearly all are easily accessible, are located in less than 100 feet of water, showcase colorful  marine life and fascinating rock formations, and provide excellent visibility. 
Depending on the location of the dive and your preference for service, there are four dive  centers located on the island to meet the needs of the luxury diver. For the first timer, all  centers offer discovery and certification courses for adolescents through adults. For the  experienced diver, you might opt to join one of the dive operations for a one or two tank dive,  have them come to your yacht with all of the necessary equipment, try diving with a Diver Propulsion Vehicle (DPV), or develop more personalized and exclusive excursions. 
No matter your preference or ability, the options for an intriguing scuba diving experience are  vast. Beginning with the sites just off of Gustavia, surrounding the Gros Ilets, you will notice the  clear clean waters and abundant sea life. Anchor the yacht off Anse du Corossol and take the  dinghy to one of the white mooring balls and explore the most easily accessible sites on St.  Barths in about 30 to 45 feet of water. Just to the west of the Gros Ilets is La Baleine, a  collection of rocky outcroppings, hard and soft corals, and giant sponges, located about 30 to 60 feet below the surface.  
A little further off the western coast is the Pain de Sucre, the most popular dive site in St. Barths. This large rock formation hosts a collection of several dive sites accessible to beginners and Open Water certified divers where you can find beautiful underwater scenery and sea life at a variety of depths up to 55 feet on the sandy sea bottom. Divers can swim around the rocky peninsulas and take in the beauty of numerous colorful reef fish as well as larger predator fish, and the more adventurous divers can maneuver through a 20 foot long tunnel in this must see diving locale.
If you are into wreck diving, The Nonstop is a luxury yacht that sank during Hurricane Hugo. It is located close to the Gros Ilets and begins just 20 feet below the surface and maxes out at 50 feet, making this a good option for less experienced wreck divers. Two additional wreck dives, the Dakar and the Marignan, are located near Gustavia and attract many larger fish. The Dakar is in about 50 feet of water and is sitting upright while the sunken fishing boat Marignan is more frequently visited as a destination on a submarine tour. Both dive sites are located in the main shipping channel to Gustavia so getting to these wrecks requires anchoring out of the lanes and swimming underwater to the wrecks. To the north but still close to the coastline lies the Kayali, a large fishing trawler that sank into 100 feet of water. Serious wreck divers (who are certified as Advanced or higher), should definitely check out this fully penetrable wreck that is home to sea turtles and large spotted eagle rays.
Great diving can also be found off Colombier, on the north-west point of St. Barths. Anchor in  Anse de Colombier, one of the best anchorages in the area, and take the tender to the leeward  side of Ile de la Pointe. Here you have access to the Ile de la Pointe and Rockefeller Point  diving sites. Both sites are coral reef habitats with abundant flora and fauna. To the west of Ile  de la Pointe is a mini wall at about 70 feet. This is a pleasant wall dive with a moderate current  and beautiful soft corals. You are almost sure to see sea turtles, rays, and barracuda on this  dive. Additionally, to the north is Le Pointe de Colombier, at the less sheltered tip of the island and Tombant de Colombier, a deeper wall dive at about 100 feet with a variety of large and  small marine life.  
Farther from the western shore and halfway between Colombier and Ile Fourchue, Ile Roche le Boeuf is home to the Baril de Boeuf dive site, a wonderful reef dive for all ability levels. Continue on to one of the more distant sites (about a 30 minute boat ride from Gustavia), Ile Fourchue. If you are into drift diving, then it is worth your time to head out to this diverse reef in 70 feet of water. Very fortunate divers might even encounter a dolphin as you drift through the turquoise water. If you are enjoying the offshore waters, an even more remote site is located half-way between St. Barths and St. Martin. The Groupers is a collection of rock formations with passages, swim throughs and several sharks, so stay alert. While there is a little current, the site is protected from swells because of its location between the two islands.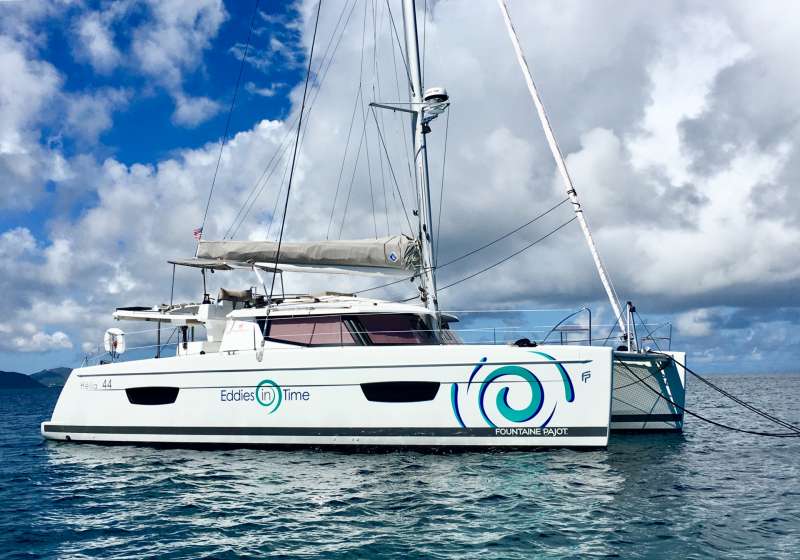 North of St. Barthelemy, are the secluded Ile Pele and Ile de Boulanger, where divers maneuver around submerged rock pinnacles, into caverns and through rocky passages. During whale season, this is the place to hear and possibly see these huge sea mammals on their migration routes. Continuing east above the northern shore of St. Barths, Ile Toc Vers offers some of the most unique underwater topography including arches and caves. Still further east is La Tortue, a very protected diving location with canyons and tunnels and home to several endangered species.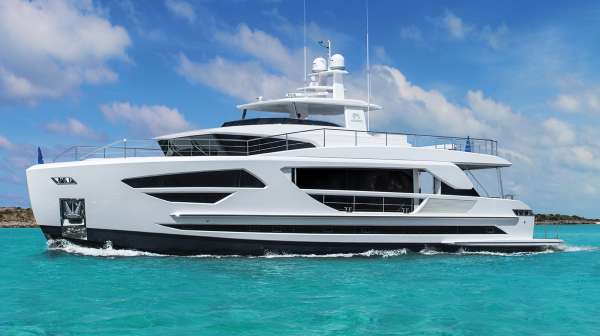 Completing a circumnavigation of the diving sites in St. Barths, Ile Coco is situated off the southern shore. This venue offers all levels of divers all types of adventures from reefs, to walls, to crevices and caves in about 75 feet of water. There are two unique caves at Les Grottes de Coco that are suitable for Open Water divers where large marine life also abounds. The northern side is shallower than the southern where there is a series of drop-offs. Ile Coco is a less popular diving locale that comes highly recommended by locals.
This journey around St. Barthelemy comprises a sampling of the best underwater options for scuba diving. While each site is unique and fascinating, they all offer approachability, exceptional visibility, and protected seas. In this underwater wonderland, coral and reef fish flourish allowing a proliferation of larger and predatory fish. No matter your level of ability, scuba diving in St. Barths provides a lovely experience in a pristine underwater paradise.