Chartering a Yacht – The Safest Vacation Option
Now that we appear to be emerging from the peak of the Covid 19 pandemic, many of us are starting to think about what's next in terms of future plans. Obviously getting some vacation plans in place is a priority! After several difficult months and separation from our loved ones, we're all itching to make some happy memories.
Of course, we're not out of the woods yet, and we all need to be careful and considerate about our movements in the coming months. With that in mind, you may be wondering about the safest way to travel this year.
If you're new to chartering, you may not be aware that this is one of safest vacation options available, in terms of hygiene, security and minimal contact with others. Let us describe how chartering a yacht is probably the safest vacation option available.
Isolation in Paradise
We're now all incredibly familiar with the concepts of self-isolating and social distancing. The safest thing that we can do to protect ourselves and others from the spread of infection is to keep our contact to an absolute minimum. With that said, it doesn't mean that you're unable to take a vacation.
A crewed yacht charter usually has a maximum capacity of 12 guests on board. Already, this means that the number of people you'd be in daily contact with is limited. The friends and family you choose to travel with, along with your crew, can be the only people you see for the duration of your charter, should you so wish.
Avoid the Crowds
No one particularly enjoys jostling for a sun lounger by the pool, or stepping over fellow beach-bodies to get the water. And now, of course, this concentration of people has a more serious health concern.
When aboard your charter yacht, the decks, trampolines, loungers and flybridge are all yours. When you need to cool off, you can slip straight into the ocean. The yacht is your home from home, the sea is your playground.
Plenty of water toys will keep the whole family entertained – inflatables, paddle boards, kayaks, snorkels – you name it! Marine life has actually had a break from pollution during lockdown, so in many areas the water is clearer than ever, making for unique diving opportunities.
It's no old wives tale that fresh sea is good for your health. Rest, recuperation and reconnection with nature will likely do wonders for your immune system.
Health and Safety Measures
If you've taken a charter vacation before, you will know that yacht crews and providers pride themselves on incredibly high levels of cleanliness.
Now, providers are guaranteeing even more rigorous hygiene practices. Crews are being trained and equipped for safety protocol with regard to guests. Many providers now also have captains on weekly rotations – one week of work and one week of rest, to further reduce the risk of contamination. Finally, crews are tested prior to each charter to ensure they're not showing any symptoms. You simply wouldn't get this level of care and caution with any other type of vacation.
Depending on your choice of destination, it's quite likely that you'll be going to an area with very low infection rates. Tourist spots were quick to go into lockdown, and the travel industry has suffered as a result. The upside of this is that infection has been very well contained in many areas which have tourism as a primary industry. Particularly in the Caribbean, there have been very few cases of the virus. The British Virgin Islands reported only 8 cases to date.
The last thing that we want to advocate is unnecessary travel which could increase the risk of spreading any illness, so we recommend checking the travel guidelines of your region and your chosen destination. We're also on hand to answer any queries you may have.
Provisioning
One of the huge advantages that a crewed charter yacht has over a hotel or villa holiday, is that all of your provisions will be delivered to the boat prior to your arrival.
There's no need to go to supermarkets, stores or provisioning houses in order to pick up supplies. Your dietary preferences and personalized menu will be discussed with the crew in advance of the charter, and they will ensure that everything is prepared and ready for you. All you need to do is arrive and check in. This not only takes the stress out of planning your trip, but also significantly reduces the unnecessary risk of coming into contact with others.
The other obvious benefit to having all of your meals freshly prepared by your on-board chef, is that you don't have to go ashore to dine if you don't want to. If you're particularly concerned about contamination risks, the idea of being in a busy restaurant, or hotel dining room may not appeal to you.
Of course, if you wish to take a trip ashore this option is still available, with the local area's restrictions being taken into account.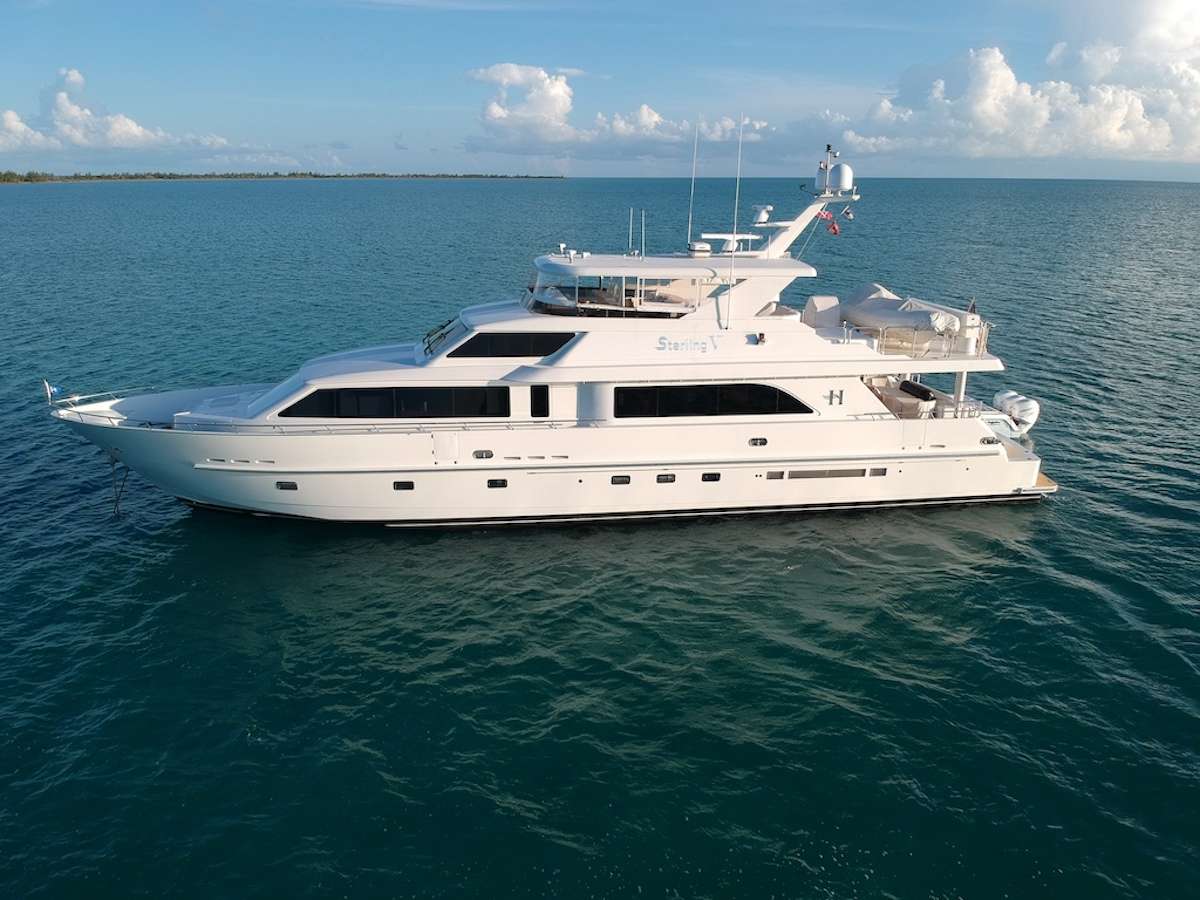 Safety First
At yacht.vacations, the wellbeing of our clients is always the priority. We are here to give impartial advice and answer any remaining concerns you may have regarding the viability of a yacht charter at this time. Please contact your consultant today, who will be happy to talk through the best, safest, options available to you.