Crewed Yacht Charters and Seasickness. Is it a big problem?
One of the questions we're very frequently asked here at yacht.vacations is – 'what about seasickness'? This is a big concern for many potential charterers, whether for themselves or another member of the group. And understandably so. There's nothing more unpleasant than stepping foot on a boat and feeling the unwelcome wave of nausea and dizziness hit as you take to the waves. If you've experienced this phenomenon before, the chances are you're not keen to repeat it.
If this is something you've been unfortunate enough to experience first-hand, or if you're trying to get a group together for a charter and have the task of reassuring some reluctant guests, we're here to help.
Calm Seas
Some of the most popular sailing destinations in the world have risen to their acclaimed positions as a result of their perfect sailing conditions. In the Caribbean, particularly around the USVI and BVI, the calm waters and light winds draw sailors from across the globe to take advantage of the smooth sailing. This means that there are very few waves, and you're far less likely to experience sea-sickness. Similarly in the Mediterranean (depending on when you charter), there are many excellent destinations to choose from which offer calm seas and very pleasant sailing.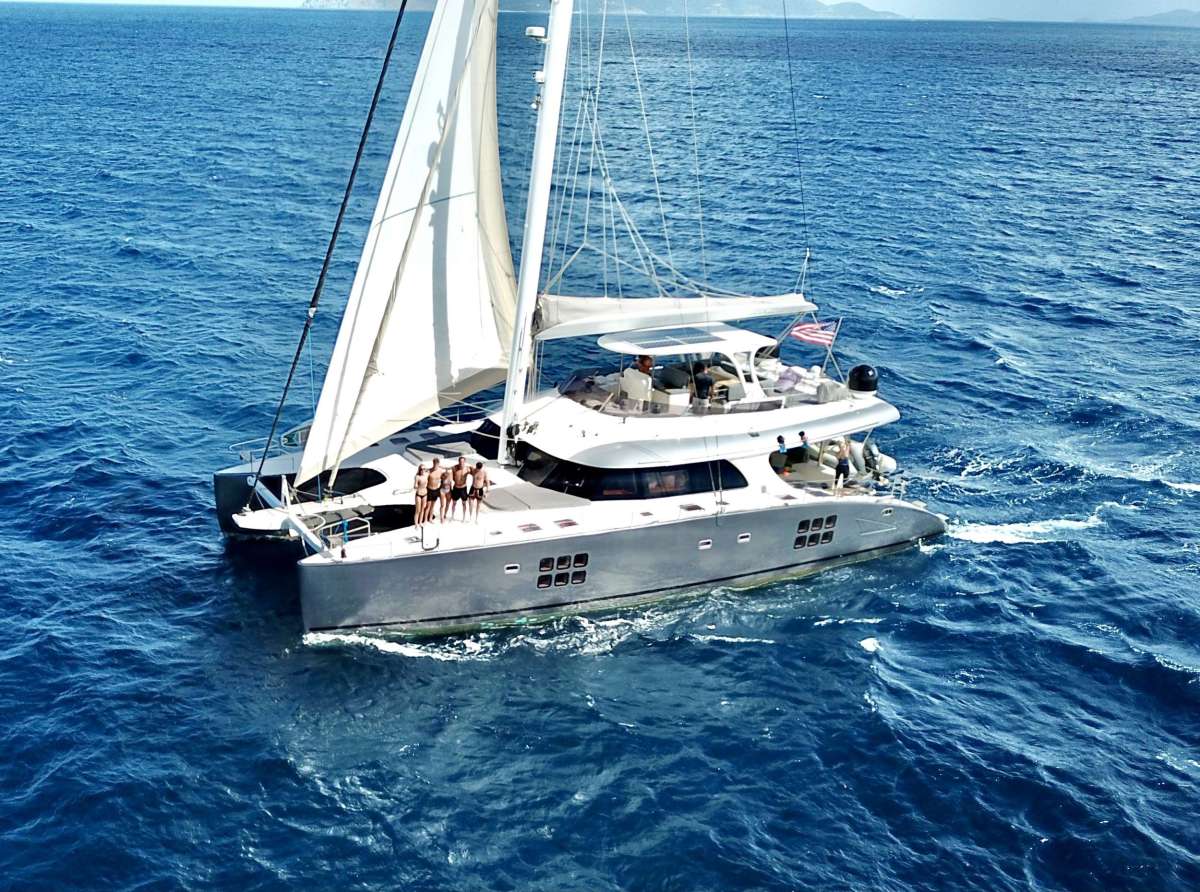 The Right Boat
If you suffer from sea-sickness, we whole-heartedly recommend chartering a catamaran for your vacation. Fortunately, these happen to be the most popular option for crewed charters too! Catamarans have two hulls, which creates a very stable and balanced sailing platform. These vessels are far less likely to tilt or roll on the waves, and are a much better option for any guests who may be prone to a little nausea.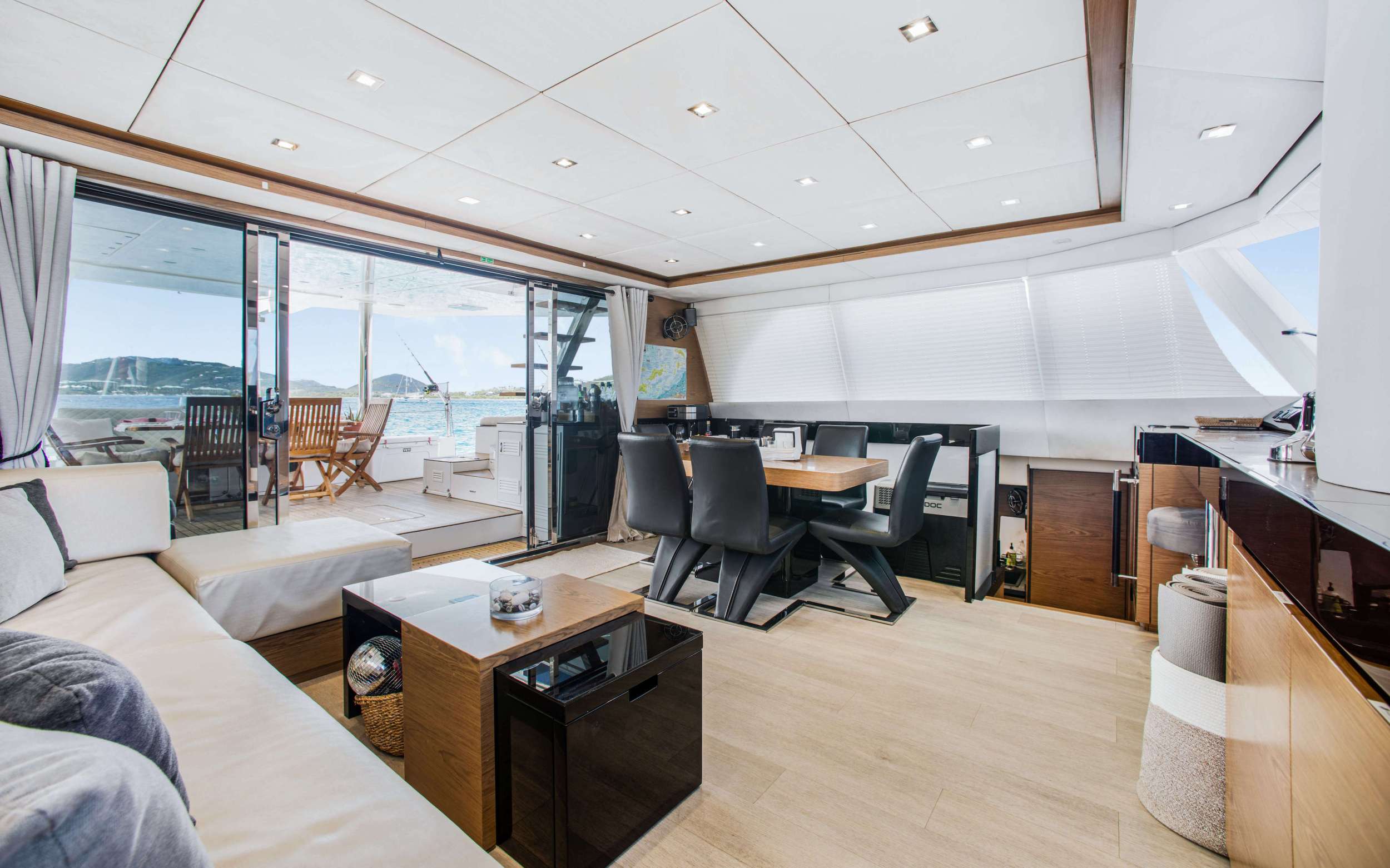 Another option worth considering is a large motoryacht with gyro stabilizers on board. These smart devices claim to reduce roll by 70-90%, making for a much smoother sail, even on rougher seas. Your yacht.vacations consultation will be able to advise on which of our many motoryachts have these clever contraptions fitted.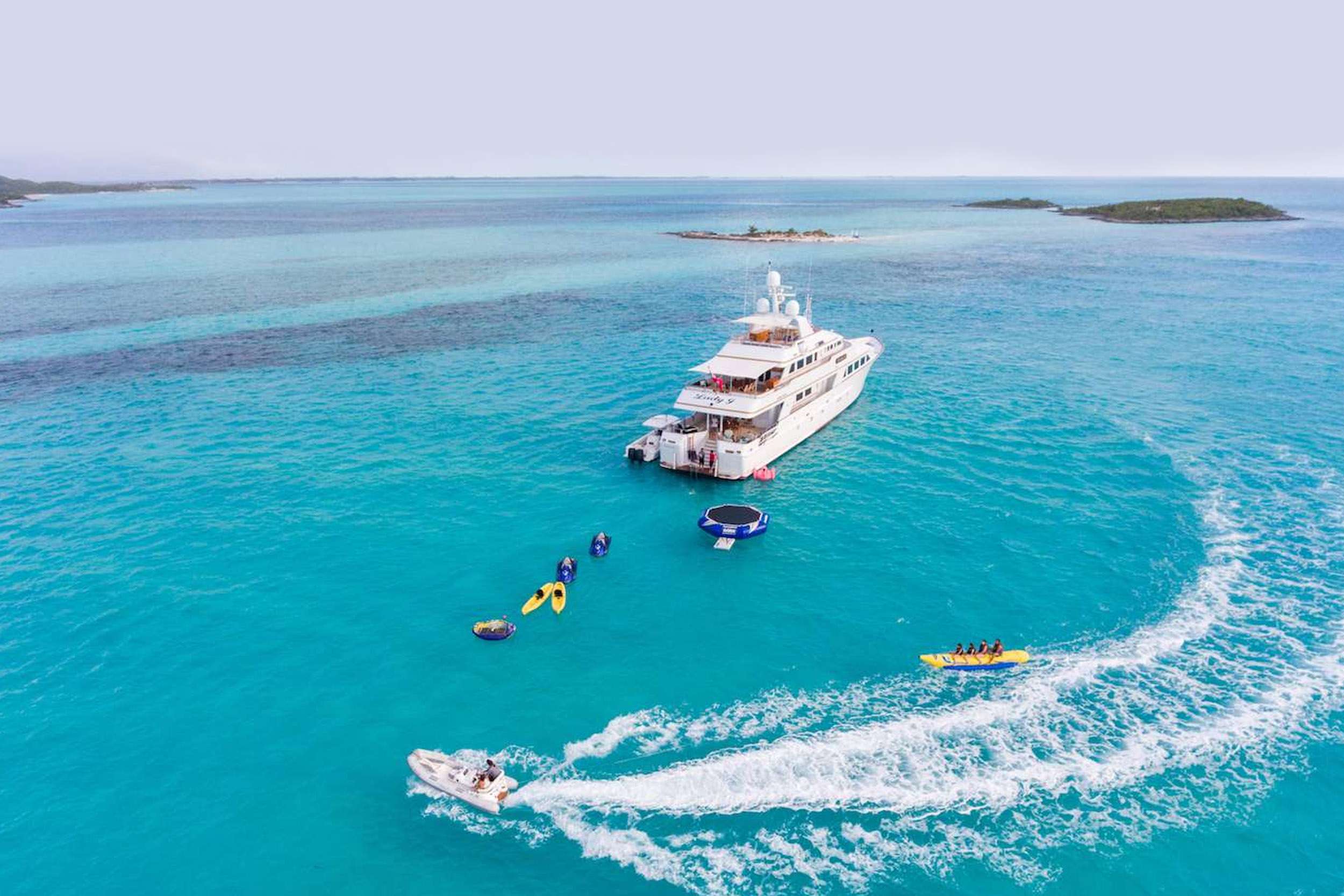 Time On Land
Another common misconception regarding charter vacations is that there's no opportunity to set foot on dry land! Whether you're chartering bareboat, or all-inclusive, your charter experience and itinerary is totally custom. You can spend as much or as little time on board your yacht as you wish. The likelihood is, if you're exploring a new paradise in the Mediterranean, Caribbean, or another exotic destination, your curiosity will draw you ashore at least once a day. With so many beaches, villages and landscapes to explore, plus cultural sites and nightlife, you needn't feel confined to your boat.
Furthermore, many of those who are prone to a little seasickness often find that it's miraculously cured once they're in the water! Your yacht will be equipped with many water toys and floating devices to choose from, so you can also enjoy time in the water or simply lounging on the surface.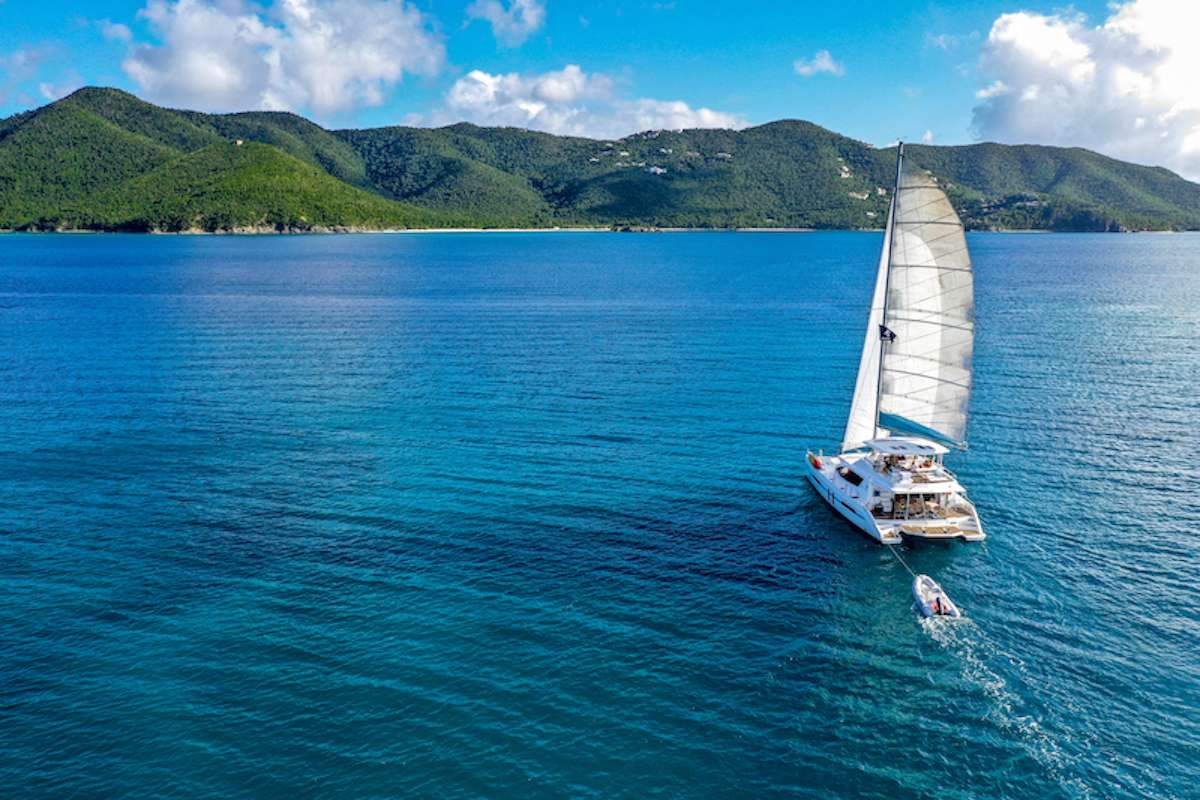 Tips and Remedies
If you're still not convinced, remember there are various remedies and recommendations that seasoned sailors can offer when it comes to sea-sickness.
The first tip is to spend as much time above deck as possible. With the majority of charter yachts available, all of the communal spaces are above deck anyway – salon, kitchen, outer deck, flybridge, etc… The only spaces usually found below deck are the cabins and bathrooms. Many of our clients who've experienced seasickness on ferries or short boat rides previously, have reported back to us that they actually enjoyed the sensation of being gently rocked to sleep by the waves!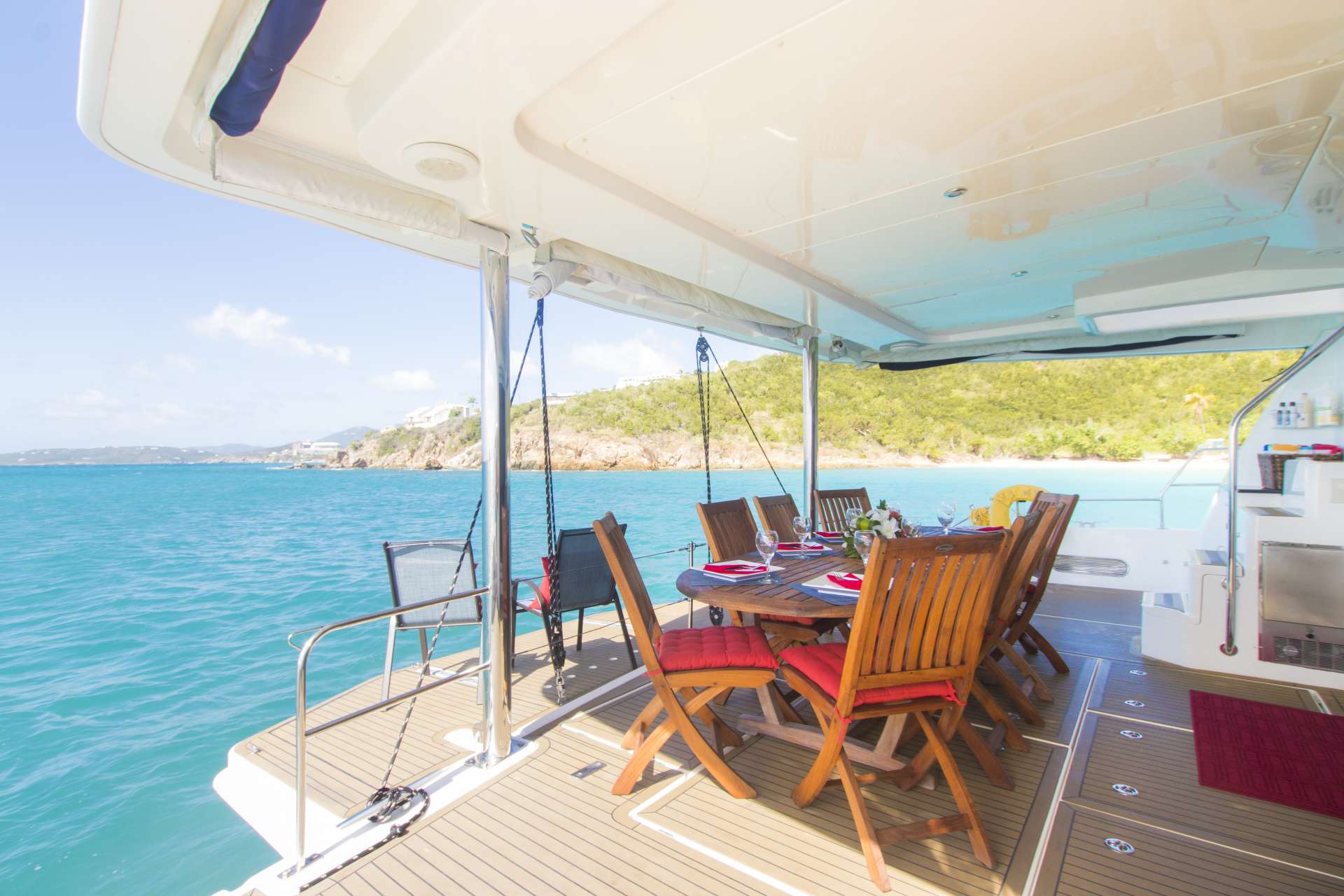 Another tip is to avoid using binoculars. The chances are, if you're on a charter vacation, you'll be maintaining a close distance to the coast, so all of the beautiful scenery and sights will be visible to the naked eye anyway. It's rare to need to peer through binoculars on a charter yacht – the very idea of these boats is to get you as close to the action as possible.
It's also important to remember to stay hydrated. Many of us enjoy sipping on a beer or cocktail (or three) when on vacation! But remembering to also stay topped up with water will help you to feel much better when out at sea.
If you're really suffering, there are also various medications and natural remedies available. Your pharmacist will be able to recommend Dramamine or Bonine, or special wristbands designed to work with pressure points on the body. Some prefer to use more herbal approaches such as ginger. Remember, your crew will be well experienced in dealing with these types of issues, and will be on hand to support and advise should a guest begin to feel unwell.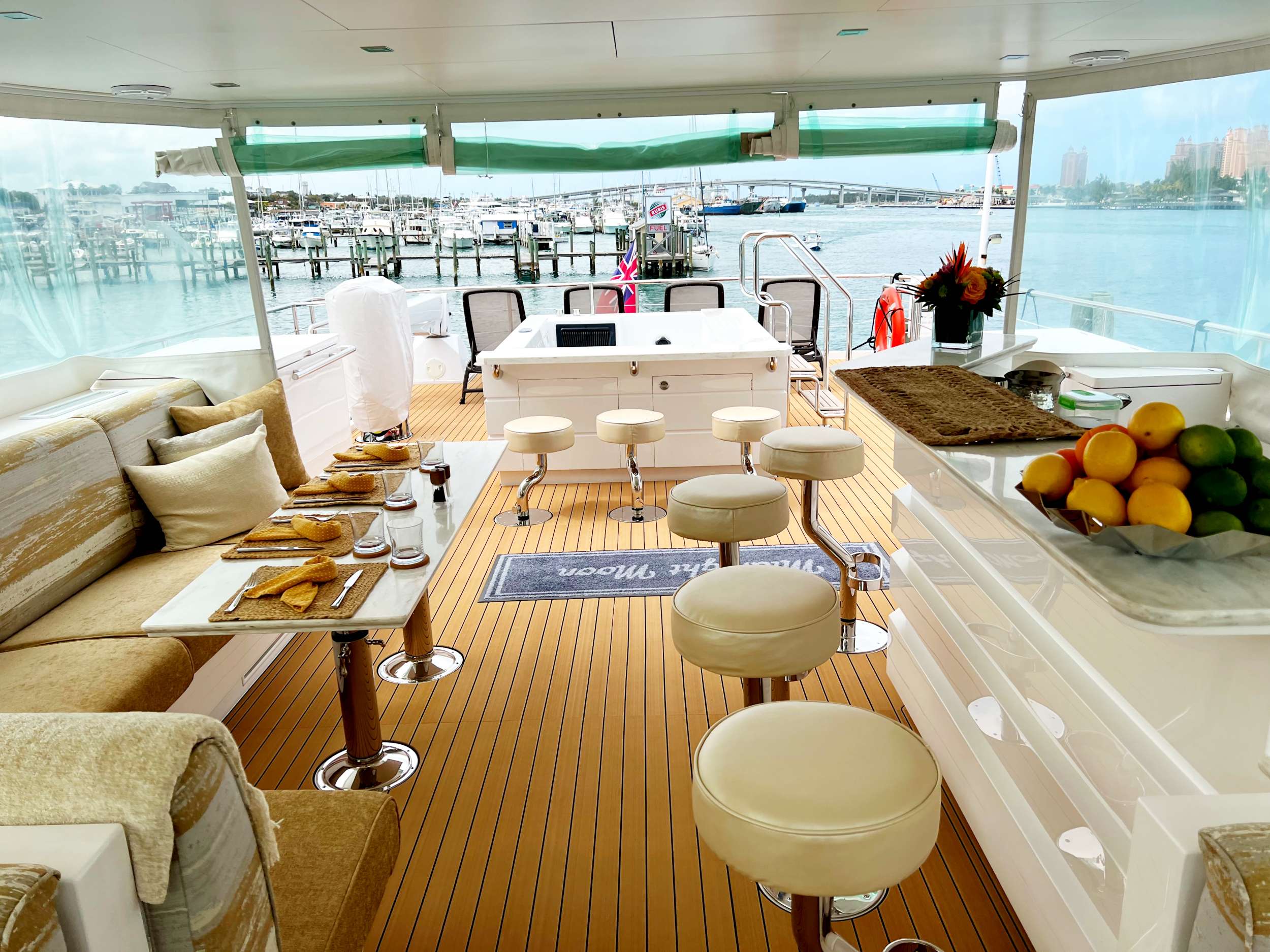 Talk To Us!
If you have any remaining concerns about wellness on board your charter yacht, or relating to yachting in general, please don't hesitate to contact us! Your yacht.vacations consultant is waiting to discuss and advice on any sailing-related issue.