Greek Island Yacht Charters
It will probably come as no surprise that Greece is one of the world's most popular sailing destinations. Incredible coastlines, stunning weather and diverse sailing await you in the Greek Islands. Birthplace of legends, myths, gods and goddesses, the charter industry here is very well established. This means that the market is competitive, with high quality services and some great deals to be found.
Where to go?
Understandably, if you've set your heart on a Grecian vacation, you'll want to see and do it all. There are an amazing selection of destinations to explore, but unless you have several weeks available, it's unlikely that you'd get to make the most of all of them.
With that in mind, we've broken down the five main sailing regions, including sailing conditions, to help you plan your perfect Greece charter
The Ionian Sea
One of the quieter sailing destinations that Greece has to offer – The Ionian features traditional villages and several stunning islands. It's perfect for families looking for a peaceful getaway. In the North, Corfu and Paxi are the main options. To the South you'll find Zakynthos, Kefalonia, Ithaca and Lefkada, each with uniquely pretty bays and villages to explore.
These islands are blessed with the lightest wind conditions in Greece, making it ideal for the newer sailors amongst you. During summer months mornings are breezy, picking up around midday, before dropping again in late afternoon. You can expect winds between force 2-4, sometimes reaching 5. In southern areas the winds tend to be lighter than in the North – but overall it's considered the best option for beginners.
The Cyclades
Welcome to The Cyclades! South East of Athens, North of Crete, and right in the heart of the Aegean. When you picture a Mediterranean paradise, it's likely that Santorini and Mykonos feature in your imagination, and this is where you'll find them. However, there's much more to these islands – in fact the archipelago has more than 200 to choose from.
The Cyclades are incredibly beautiful, and pretty easy to access from Athens. This does mean that they can be some of the busier islands during peak season, but with good reason.
Unless you're an experienced sailor, or are on a crewed charter, we'd suggest considering low season in The Cyclades. From Mid-July until September, the Meltemi winds come in from the North, bringing Force 7-8 conditions for several days. These can be difficult conditions for beginners, and perhaps a welcome challenge for the more experienced.
The Sporades
On the western side of the Aegean, only four of these 24 islands are inhabited. Of these, Skiathos is the most frequently visited. The Sporades have a remote ambience, even during peak times. In contrast with other Greek islands, they offer much more lush greenery and sandy beaches, and are known for their pine trees. This striking scenery formed the backdrop for the film 'Mamma Mia'!
Similar to their Aegean neighbours, The Sporades are also prone to visitations from the Meltemi winds, and sometimes the Sirrocco from the South. However, they're far less forceful than in the Cyclades, generally around Force 3-6 in peak summer. In this area, the Meltemi brings choppy seas between the islands, and flat stretches to the south of the islands. This combination can be a little challenging for beginners, but is perfect for seasoned sailors.
The Saronic and Argolic Gulf Islands
The Saronic Islands border the coast to the south-west of Athens. The majority of the islands are accessible within an hour of the capital city. Despite this, the Saronic sea is home to some stunning areas which remain surprisingly quiet year-round.
Hydra is the most famous island of the region, and offers a unique experience, as the only permitted methods of transport are mules and donkeys. Even bicycles aren't permitted in this curiously traditional slice of paradise.
In terms of sailing, this coast is generally pretty well sheltered, with Northeasterly winds of Force 3-4. During August the Meltemi can make an appearance, bringing winds of Force 5-6.
The Dodecanese
Finally, let's take a look at The Dodecanese Islands, in the south east of the Aegean. Some of these islands, for example Kos, are only five nautical miles from the Turkish coast, and therefore are particularly arid and barren in terms of landscape.
Their location has also buried them deep in a fascinating and diverse history. Over generations, these islands have been occupied and contested by many different group of people, resulting in a varied culture.
The main islands of Kos and Rhodes in particular have a rich history. They can also be known as lively party islands in peak season, and can be pretty crowded. The other islands tend to be much more tranquil.
Their Aegean location makes them susceptible to the Meltemi winds, occasionally reaching Force 6-7.
How to Charter in Greece
The majority of the charter boats available in Greece depart from Athens, making connections incredibly straight forward. For the most relaxing charter experience, we highly recommend a crewed charter. This means that your captain and chef take care of everything, leaving you to worry about nothing besides enjoying your vacation. At yacht.vacations we are able to search and compare different fleets across the Greek islands, to find the best option for you.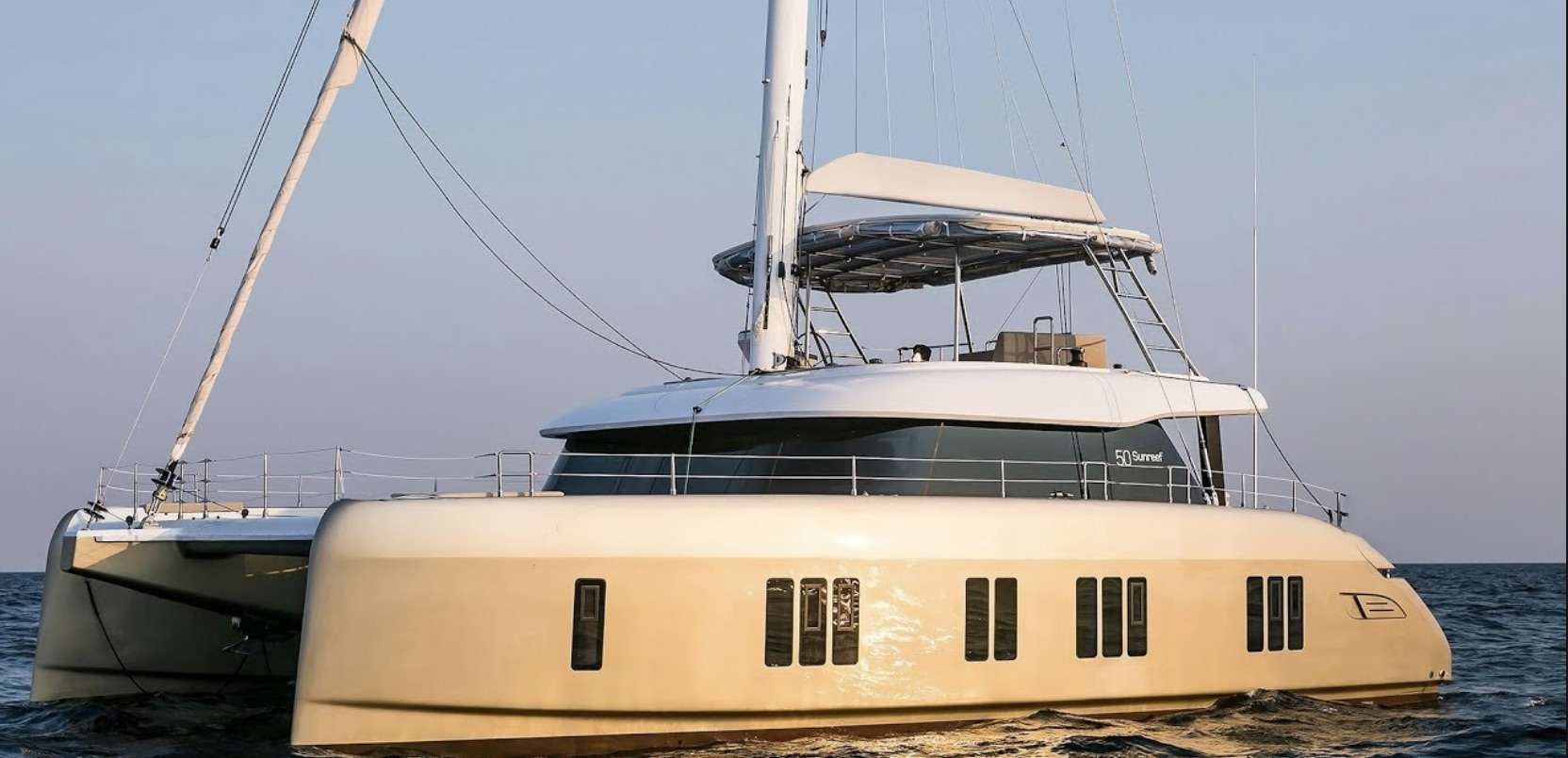 Should you wish to bareboat charter, no problem! You will need to demonstrate that you have the required sailing experience to take your yacht out alone. The general requirement for most charter companies (and for insurance purposes) is the International Certificate of Competence (ICC). We're happy to talk through any questions you may have with regards to this.
Contact your yacht.vacations consultant today, to start planning your dream Greek charter vacation!