Mediterranean Gulet Charters
Those of you who are familiar with chartering may now know their way around a catamaran, yacht or maybe even a motor yacht. If you've sailed around U.S. shores or in the Caribbean, these are the types of charter experiences you'll likely have come across.
If you're considering a Mediterranean charter vacation and don't want to compromise on luxury, we have another option which you may not have considered. Introducing Gulets.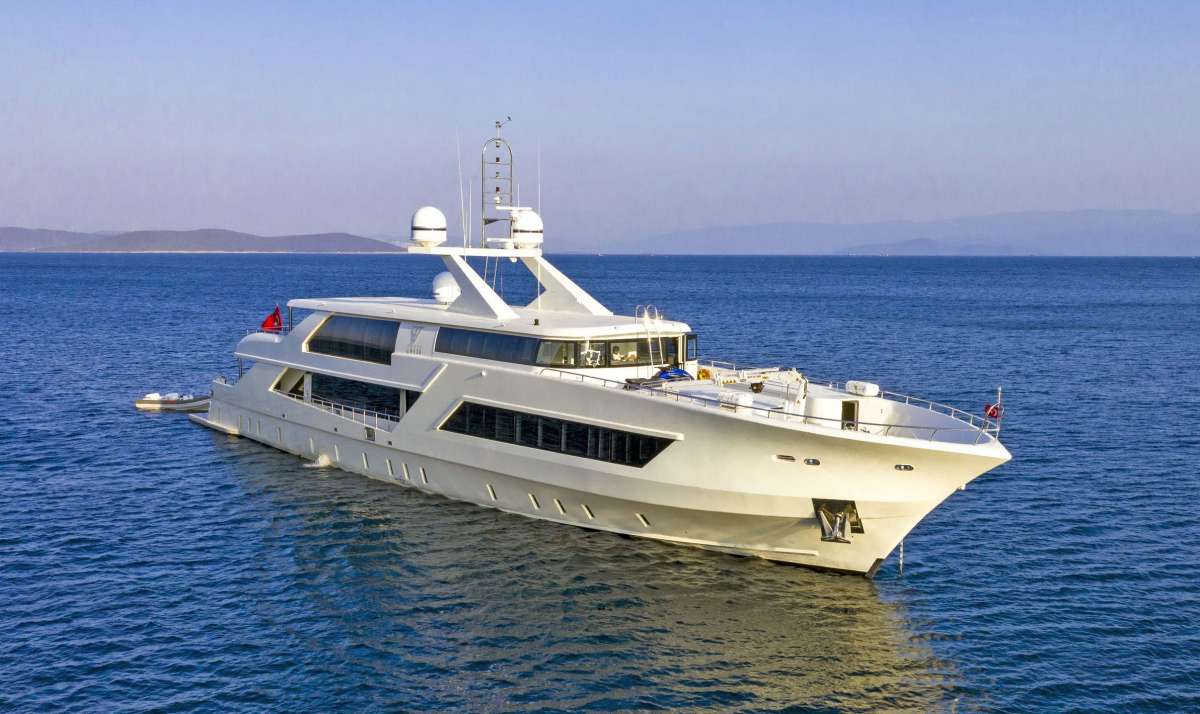 What is a Gulet?
A Gulet is a motor-sailing boat with a traditional wooden design and structure. Arguably taking their name from the French 'goulette' or Italian 'guletta' – these vessels are every bit the archetypal sailing yacht.
Originally used as fishing or sponging vessels, the 'Bodrum' style of schooners we now know and love are the ultimate in comfort and luxury.
Gulets rose to popularity in the chartering world in the late 1960s, as a means of transporting the new surge of tourists visiting the Aegean. They are now the ultimate option for larger groups looking for an all-inclusive charter experience in the Mediterranean.
Despite their impressive masts and sails, gulets are predominantly powered by their diesel engines. Of course, the sails add additional power when the conditions are right. Gulets are characterised by the main foremast and secondary mast aft, a raised bow and a broad, flat stern. The beam creates a lot of deck space, complimented by spacious cabins below the deck.
If you're interested in a unique experience aboard a truly impressive boat, and you're not afraid to draw a few admiring looks as you float along – a Gulet could be the perfect option for you.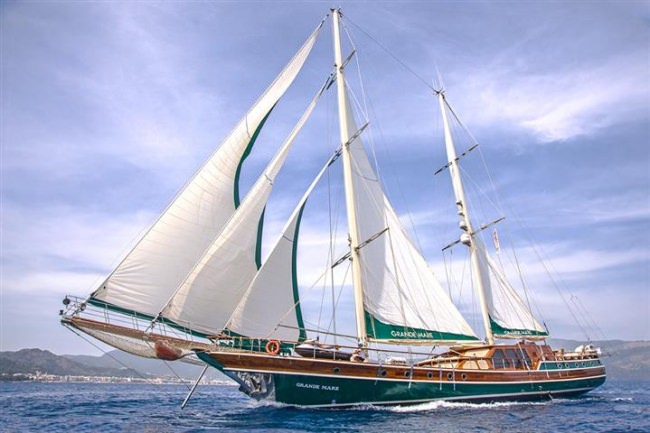 The Gulet Experience
Gulets are designed to comfortably accommodate large groups of people, so by their very nature they tend to be bigger boats. At the smaller end, you can find 3 cabin options from 48ft. The larger end of the scale sees luxurious crafts of up to 110ft. These larger vessels not only benefit from incomparable deck space, but the cabin arrangement is ideal for larger groups. Some options can accommodate 19 guests across 7 cabins – perfect for groups with lots of kids.
Thanks to their spacious layouts, you can expect boutique hotel standard accommodation, with no conveniences or details missed. Air conditioning, roomy en-suite bathrooms, and enough space to fully unpack and store your luggage – what more could you want?!
Of course, a larger group needs plenty of communal space. This is where gulets really come into their own. You can expect a large salon with a bar, high ceilings (no ducking for taller guests!) and ample space for all guests to relax, meet and enjoy some entertainment.
Most boats will boast inside and outside dining areas, giving guests the options of al fresco dinners and intimate breakfasts.
The stern decks are broad by design, providing excellent space for sunbathing, lounging, working out, or simply sipping a cocktail as you take in the views.
A Typical Day
The first thing you need to realize is that your all-inclusive charter is totally custom. If you want to create your own bespoke itinerary to ensure that you visit all of the destinations you have in mind, then your crew will be able to make suggestions for the best way to accomplish this.
Conversely, if you're happy to be guided around your destination by your crew, you are guaranteed a seamless flow of relaxation and enjoyment.
When you first check-in at the marina, you'll be greeted by the crew with a glass of something to refresh you after your travels. Next is a tour of the vessel and some time to settle into your cabin. When you're ready, a welcome meeting will be held for all guests. This will brief you all regarding the planned itinerary and will make sure you're all familiar with the safety and security measures on board.
You can expect to sail between 3 to 4 hours each day, during which you can take in the stunning views and sunbathe or relax on deck. You'll typically visit a couple of bays each day too, which gives you the opportunity to explore the local towns and villages, taking in the sights. Otherwise, there are endless water toys to enjoy, including jet skis, paddleboards, kayaks, wakeboards, seadoos and more. Your gulet will also come with fishing equipment so that keen anglers can try their hand at hooking some of the local fish. Many also have jacuzzis on deck – perfect for a sunset cocktail.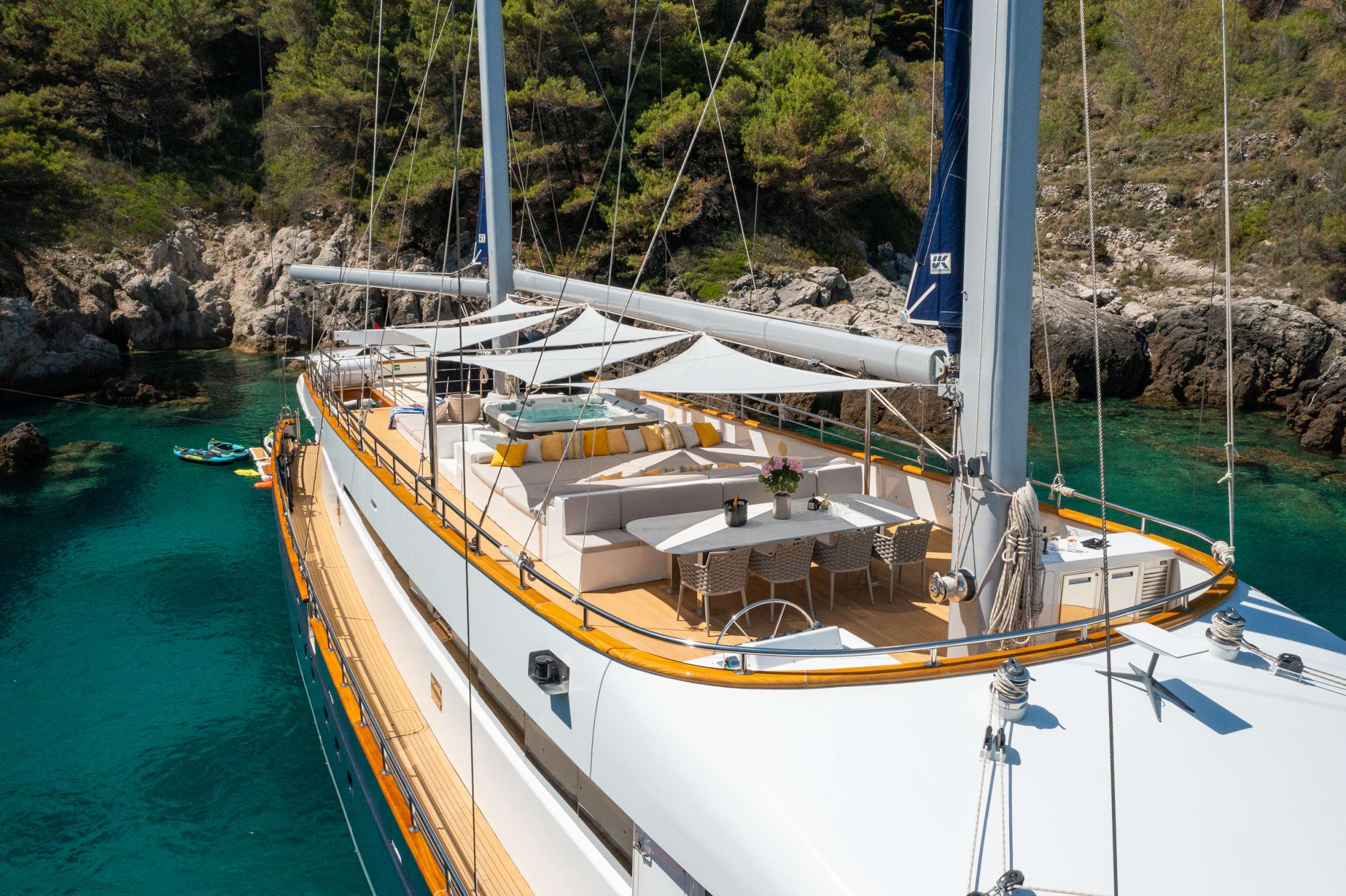 The Crew
Surely one of the most important components of an all-inclusive charter is the crew. Your gulet charter will come with a highly professional, experienced crew – featuring captain, chef and deckhands/sailors. They will take care of your every need during your stay, and take great pleasure in doing so. Your captain will take charge of the navigation and sailing, also showing you the ropes if that's something you're curious about. Along with the sailors, your local experts will ensure that your dream itinerary becomes a reality – making suggestions and giving tips about the destinations you won't want to miss.
Your chef will create a bespoke menu according to your group's preferences. An all-inclusive package will include all freshly-made meals, featuring local ingredients and delicacies. The fridges will be fully stocked with all of your favorite beverages, to keep you refreshed during your vacation.
Of course, if you wish to head ashore to dine in the local restaurants or sample the nightlife, your crew will be more than happy to assist with reservations and can take you ashore – keeping an eye on the boat whilst you enjoy your evening.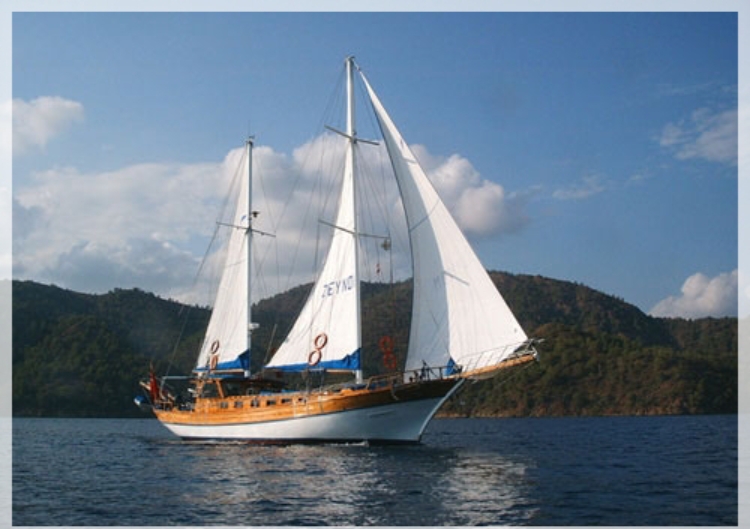 The Details
If you're looking for an all-inclusive charter in the Mediterranean, a gulet is almost definitely your best bet.
We have astounding options in Greece, Turkey, Croatia, Italy, France, Montenegro, Ibiza… the list goes on. 
Peak season in these areas is July and August, when you're guaranteed the best weather and sailing conditions. Those looking for even more value for money may wish to consider May, June, September and October – the shoulder seasons are still wonderful weather wise and often offer lower prices.
If you're budget conscious, a group of 10 can experience a luxury Mediterranean cruise aboard a magnificent gulet for under €1500 per person, per week. If you're a smaller group or a couple, you may also consider a cabin charter. This will give you the opportunity to meet some new friends aboard your vessel, but is a little more limited in terms of itinerary.
Those looking for a little more luxury, and seeking a high-end option, could be looking to spend between €20,000-€75,000 per week, depending on the size and location of the boat.
Whatever you're looking for in the Mediterranean – gulets really do have something for everyone. Your yacht-vacations consultant is on hand to answer any questions and talk you through your options. Call us today to start making your all-inclusive charter dream a reality!