St Maarten St Barts and Anguilla – Sailing Itinerary
St Maarten (also known as St Martin) is an island of two distinct countries, and rich histories. If you're curious about experiencing two very different cultures on one stretch of land, this is the island for you. If you're considering a sailing vacation around St Maarten, you certainly won't want to miss the nearby islands of St Barts and Anguilla. If you're unsure about how to combine all of these fantastic destinations into one week, read on for our ultimate St Maarten, St Barts and Anguilla sailing itinerary.
Day 1 – St Maarten
Board your boat at one of the marinas in St Maarten. The northern part of the island is the French side, whilst the southern part is Dutch. There are marinas on both sides of the island, but for the purpose of this itinerary we'll assume you're embarking from the south of the island, where the majority of the marinas are. You'll likely be flying directly into Princess Juliana International Airport (SXM), on the Dutch side, so transfers are very straightforward. There are direct flights from Europe and the US, so already your vacation should be off to a relaxing start.
Wherever you're boarding, you'll certainly want to make the most of exploring St Maarten on-land before you take to the waves. There's a huge amount to explore here.
Hilly terrains invite explorers to view the stunning landscapes from a different vantage point.
There are many picturesque villages and boutique shops to become acquainted with too. On the French half, there's a distinctly continental feel, with cafes, terraces and French language floating through the air. The north tends to be a little more tranquil, with long stretches of quiet white beaches and attractive vistas of rocky coastline.
The Dutch side has much more of the classic Caribbean vibe. The typically beautiful scenery is dotted with vibrant nightlife, including nightclubs and casinos. If you'd like to enjoy some of the classic Caribbean party culture before you set sail, this is the place to do it.
Day 2 – Sail to Anguilla
15 nautical miles from St Maarten lies Anguilla, undoubtedly one of the most stunning islands in the Caribbean. Once you've arrived, we recommend taking your dingy around the many caves and coves of the island. There's also some excellent snorkelling to be done here, with abundant, vibrant marine life to explore.
There's no shortage of fantastic eateries on-land, offering fresh local fayre.
Day 3 – Tintamarre
A true tropical paradise – no sail around these islands is complete without stopping by Tintamarre. We recommend arriving for around midday, and taking a dip with the sea turtles who are fortunate enough to call this spot home.
From here you'll want to head over to St Barts for the evening. Moor-up and enjoy dinner aboard your yacht, or head to one of the local restaurants for more gastronomical sensations.
Day 4 – St Barts
Start your morning marvelling at the incredibly scenery that greets you at sunrise. The more active amongst you can take full advantage of the many watersports enjoyed here. Kitesurfing, windsurfing and waterskiing can be easily arranged. Or simply dabble with the kayaks, paddle boards and other water toys already on your yacht.
After lunch prepared by your chef, we suggest taking a leisurely stroll along the beautiful beaches, or hiring a car and exploring the hills of the island. There's also excellent shopping to be had here, with latest French fashion stocked in unique boutiques.
Day 5 – Philipsburg
Welcome to the capital of Dutch St Maarten. The waterfront is a hive of cafés, bars, restaurants and clubs, which makes a great first impression as you arrive. As you dig a little deeper, you'll become aware of the diverse culture here, with West Indian architectural styles and colourful houses lining the streets.
There are two main roads in Philipsburg – Front Street and Back Street. Front Street is bustling with stores offering local and international produce.
Day 6 – French St Maarten
One of the most special things about St Maarten is the 37 varied beaches to choose from. 70km of coastline lines the island, and we recommend spending a day on the French side, simply beach-hopping and exploring.
Day 7 – Return To Base
Depending on where you're chartering from, and where your yacht needs to be returned to, you may have some time available to explore some other parts of the island. Otherwise, savour the final moments aboard your yacht and take a tip in the sea before you say goodbye to your crew.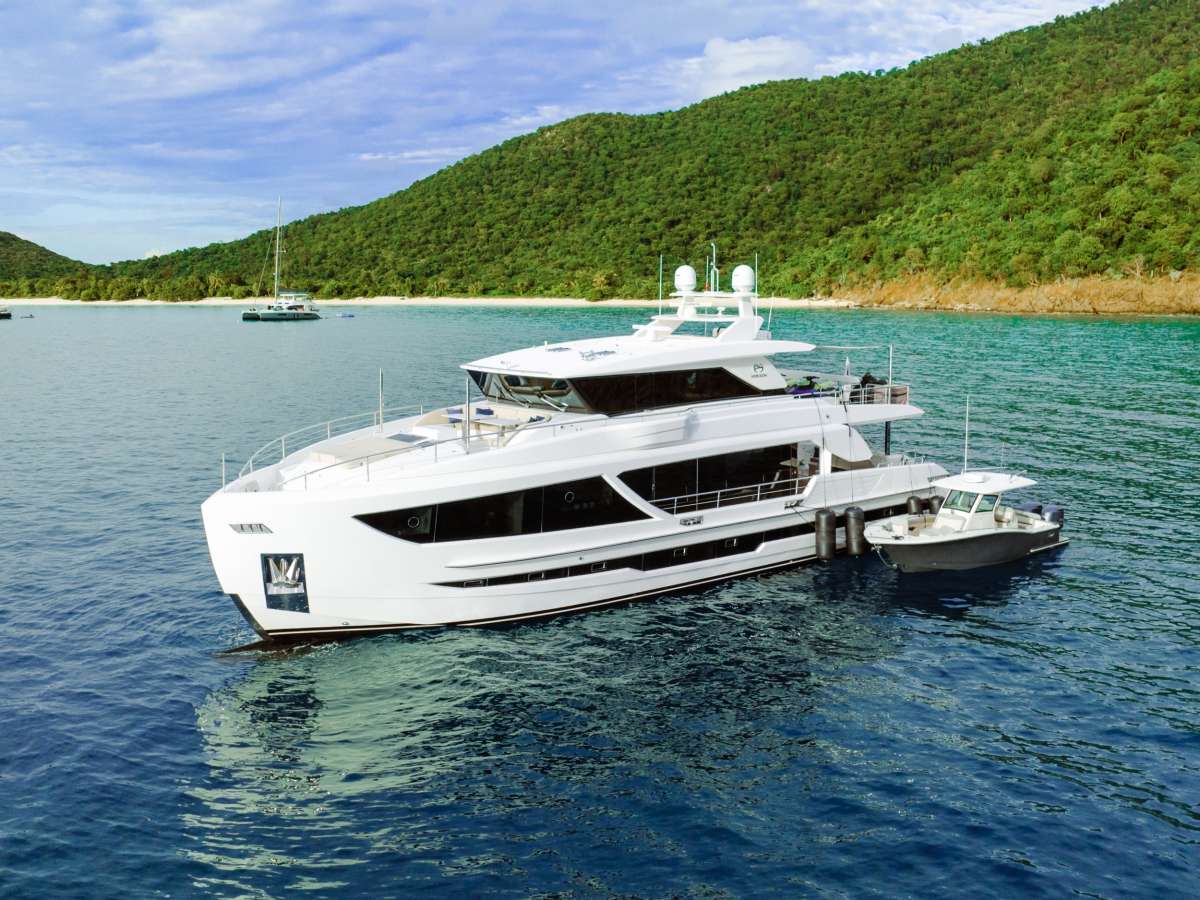 When To Charter
As with the whole of the Caribbean, peak season across these islands is from November – March. However, the climate here is very consistent and temperatures are stable year-round.
Sailing conditions are also famously agreeable in these parts. In winter, the winds are usually between 15-25 knots and northeasterly. During Summer, winds come from the south-east with a similar speed.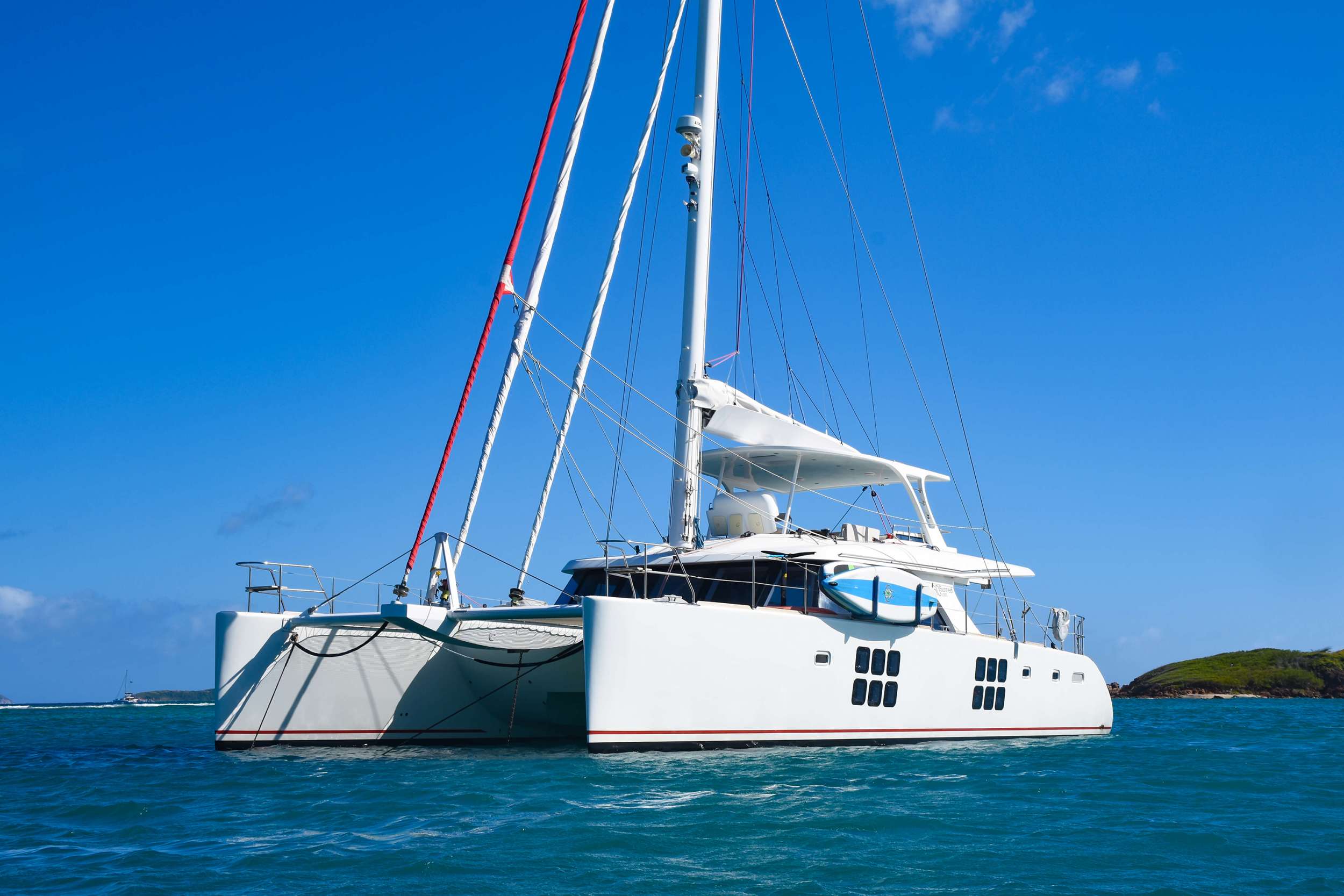 Let's Go!
We hope this suggested sailing itinerary helps you to plan your dream vacation in St Maarten, St Bart and Anguilla. Remember, your charter is totally customisable and we're here to help you work out the details!