Welcome to Dreamcatcher. An interview with the Crew of Sail Catamaran Dreamcatcher
Sail Catamaran Dreamcatcher is an extremely well maintained 2001 Lagoon 410 sailing catamaran, currently based in the Caribbean, for tours of the US & British Virgin Islands in winter, and the Grenadines in summer. Along with the 2 crew members & 2 furry mascots, she sleeps 7 Guests in 3 spacious queen size cabins, and one small cabin suitable for children. Make sure you see the full details of Sail Catamaran Dreamcatcher.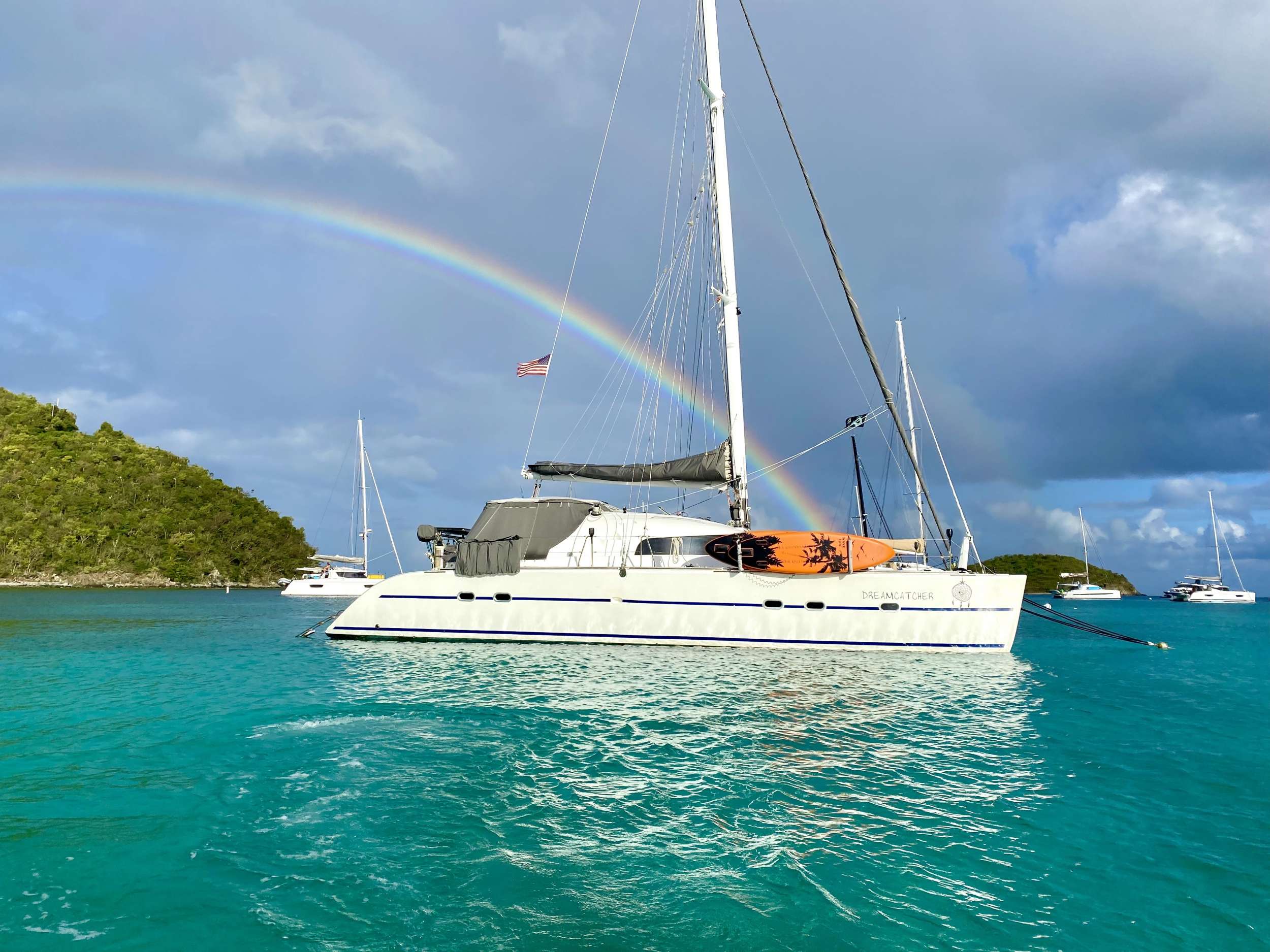 Where do you welcome the clients? Most of the time we meet them on the dock so we can help with luggage either at Red Hook or Yacht Haven Grande.
Are the boats in the marina, or at a mooring when the clients arrive? At the dock. This makes it easy for guests to arrive and get comfortable onboard before the first sail.
What's the check-in process, and how long does it usually take? We welcome guests with a cocktail and bite to eat. It can take 5 minutes or all night depending on how much fun we are having. 😉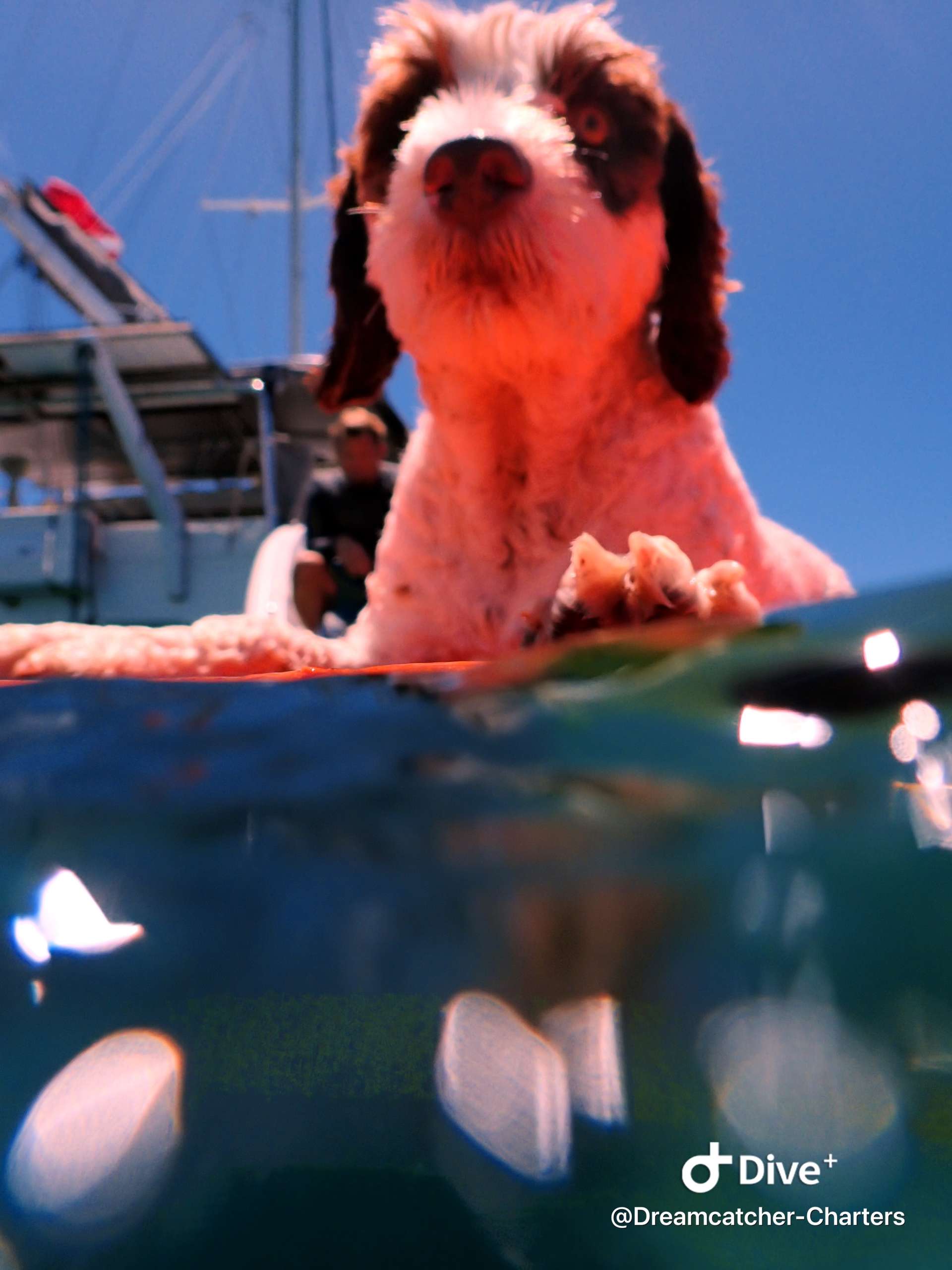 Is there anything especially important for clients to take in account at check-in? Have FUN! You are on holiday and should RELAX and ENJOY.
Any recommendations of what is important to wear for a boat? Just a bathing suit and lightweight cover-up, or nothing if that is what they prefer. We tell guests to pack light. Most only use a small portion of what they bring.
Do you have a favorite, or special menu you like to cook? I (Chef Stef) LOVE to cook. Favorites are, Slow cooked Braised Beef Short-ribs and spicy curry chicken with sweet coconut rice. I really enjoy it when guests challenge me with their "favorite" dish. I love trying new ideas.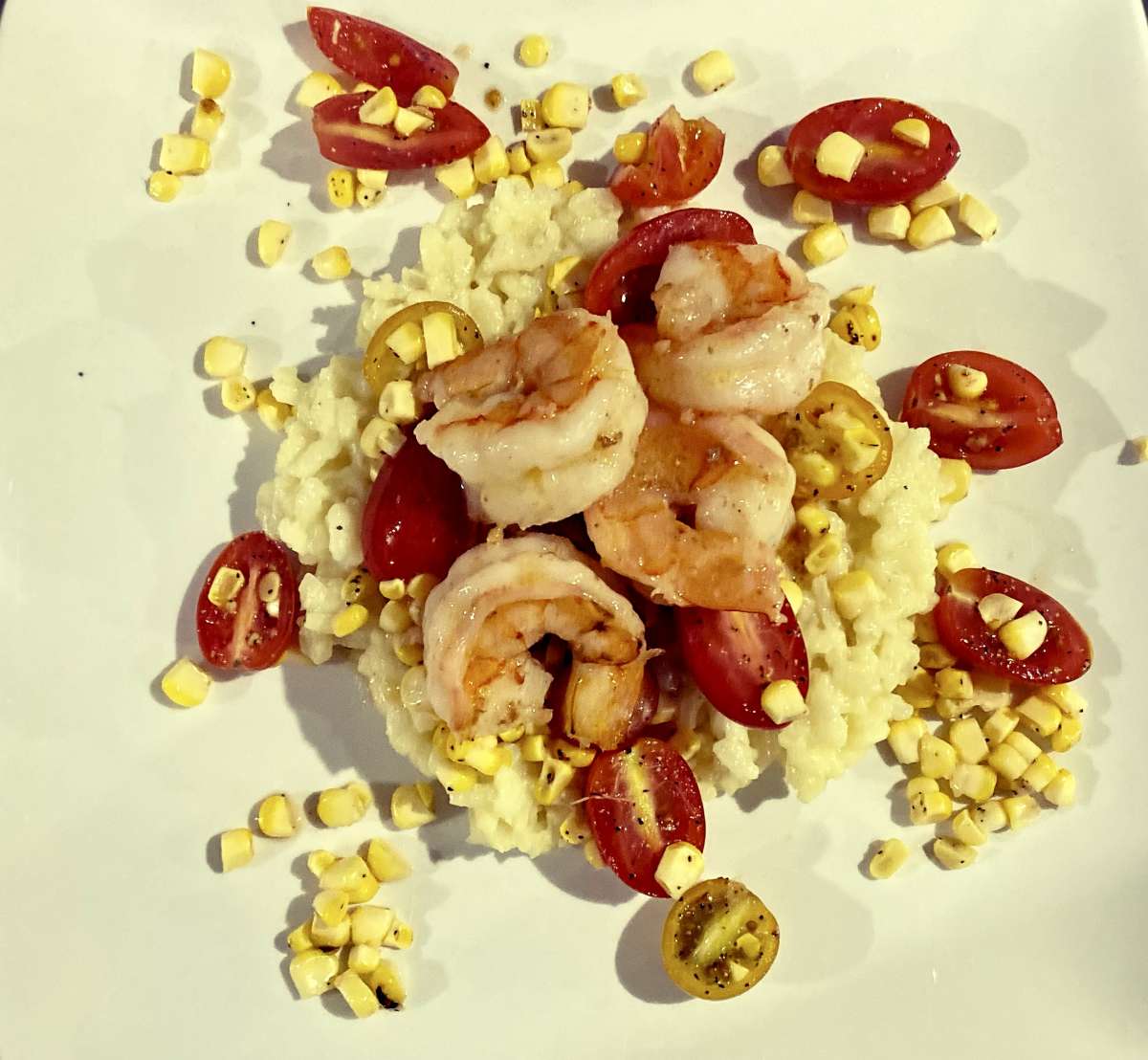 Fresh food: fishing, delivery to the boat? Fishing or diving for fish, YES! We have a fresh fish vendor that we use as backup if needed.
Do you have Special recommendations for sunset or unknown places that you like to surprise clients? The trampoline is always a favorite spot for guests to hangout and enjoy a cocktail and a beautiful sunset. We try to always anchor in a spot that has a great view of the sunset.
What are the most demanded activities for clients? Snorkeling and diving. We are equipped with gear so guests can enjoy scuba diving or snorkeling off the boat. Captain Jake is a dive master and will take guests on unforgettable underwater adventures.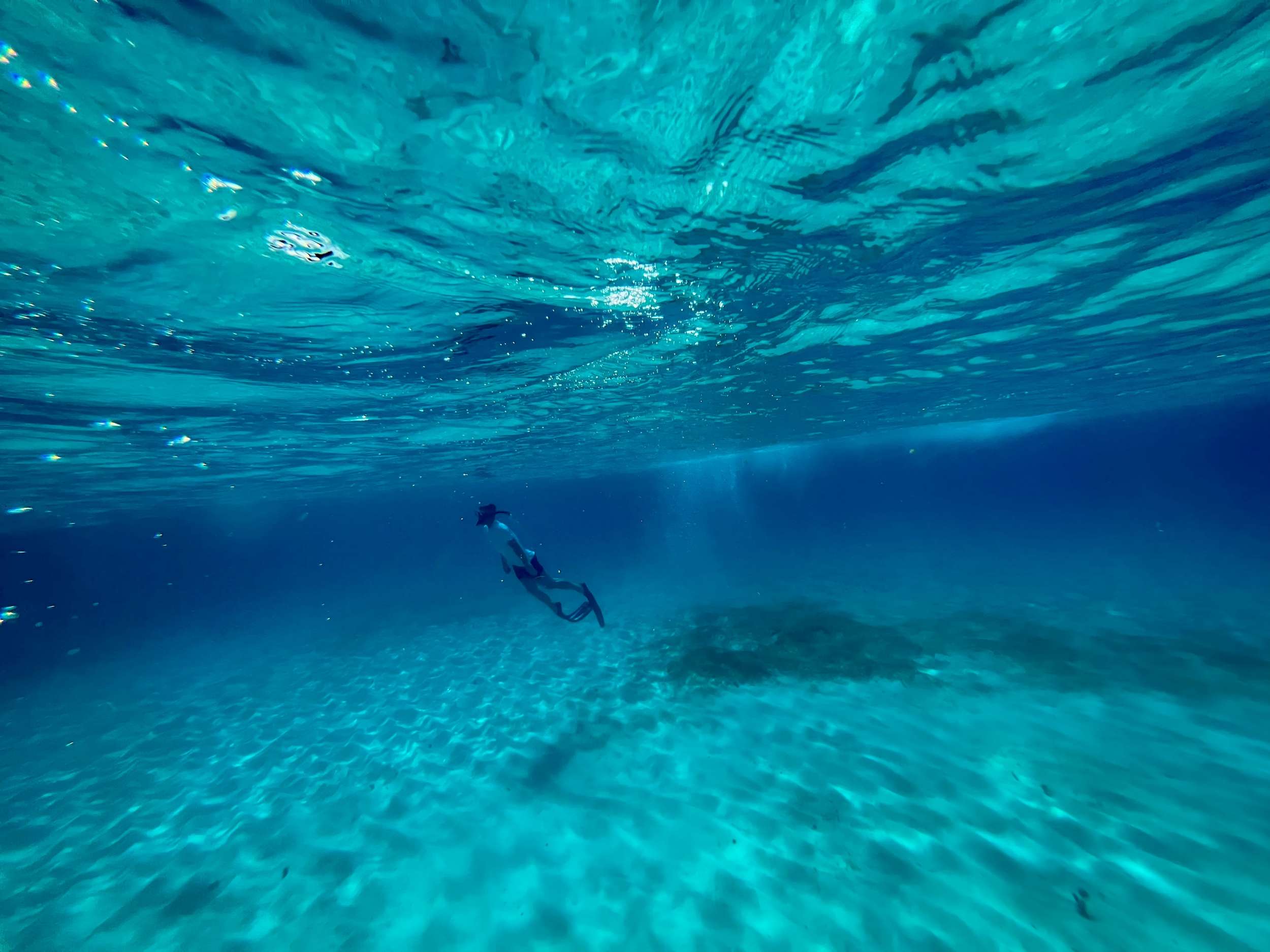 What should the client expect and what shouldn't they expect, both on the boat, and generally on the trip? Excellent food and drinks. They should expect to leave well rested, sun kissed and ready to book their next trip on Dreamcatcher!
What are the Average sailing hours daily? 2-4 hours depending on the group. If people love to sail we will customize the trip to include more sailing. The same is to be said if guests do not enjoy sailing we can modify the itinerary to decrease sailing time.
Do you organize Pick up & drop off from boat? Yes. We have cab drivers we trust and use on a regular basis.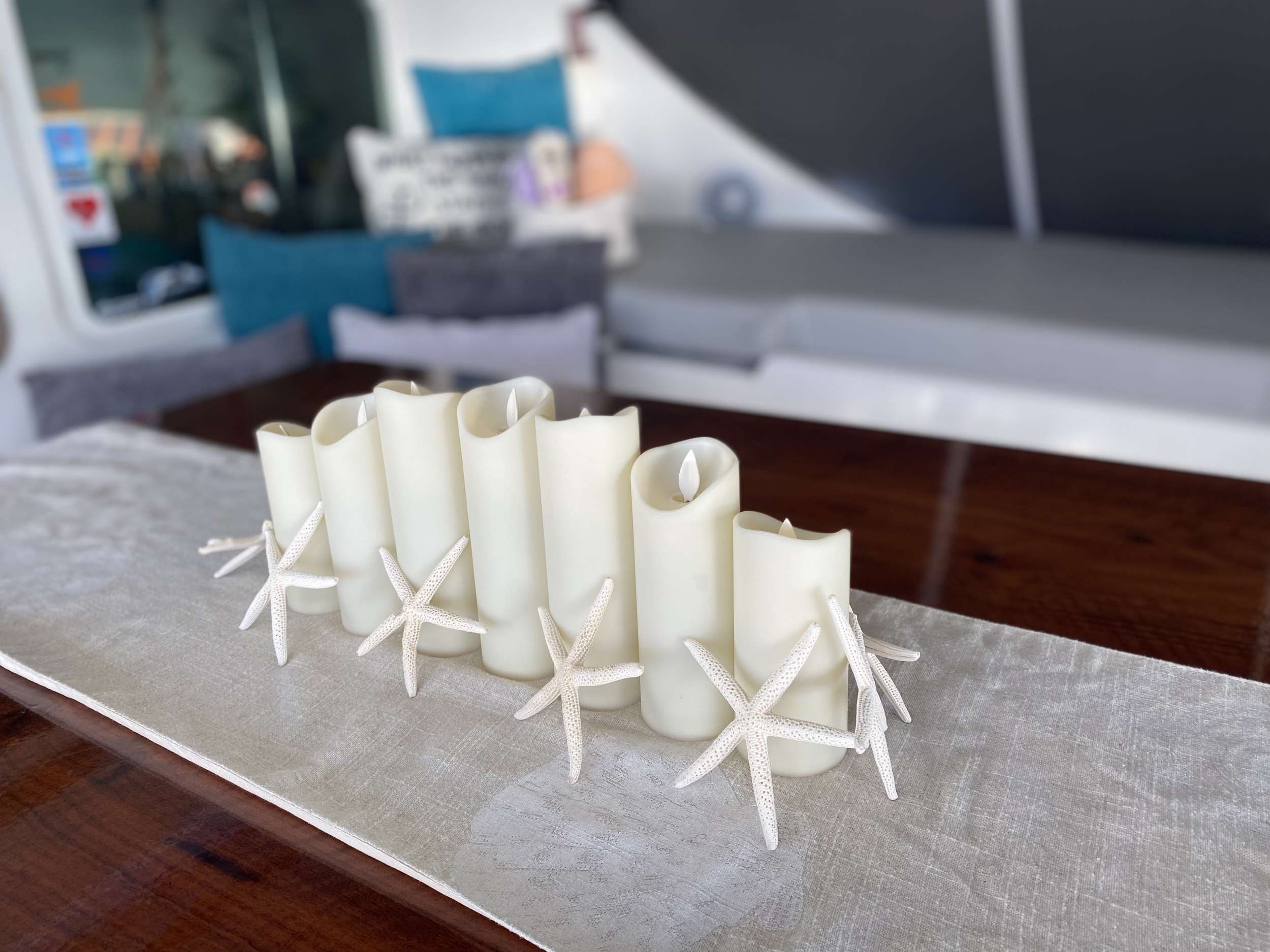 What can a client learn in a trip? How to relax and truly enjoy a Caribbean vacation. It is our goal to have guests leave feeling relaxed and refreshed.
What should the client expect to experience? The vacation they have always dreamed of… great food, beach bars, dancing, game night… really depends on the desires of the group. Again, our goal is to make the experience the best it can be for that particular group…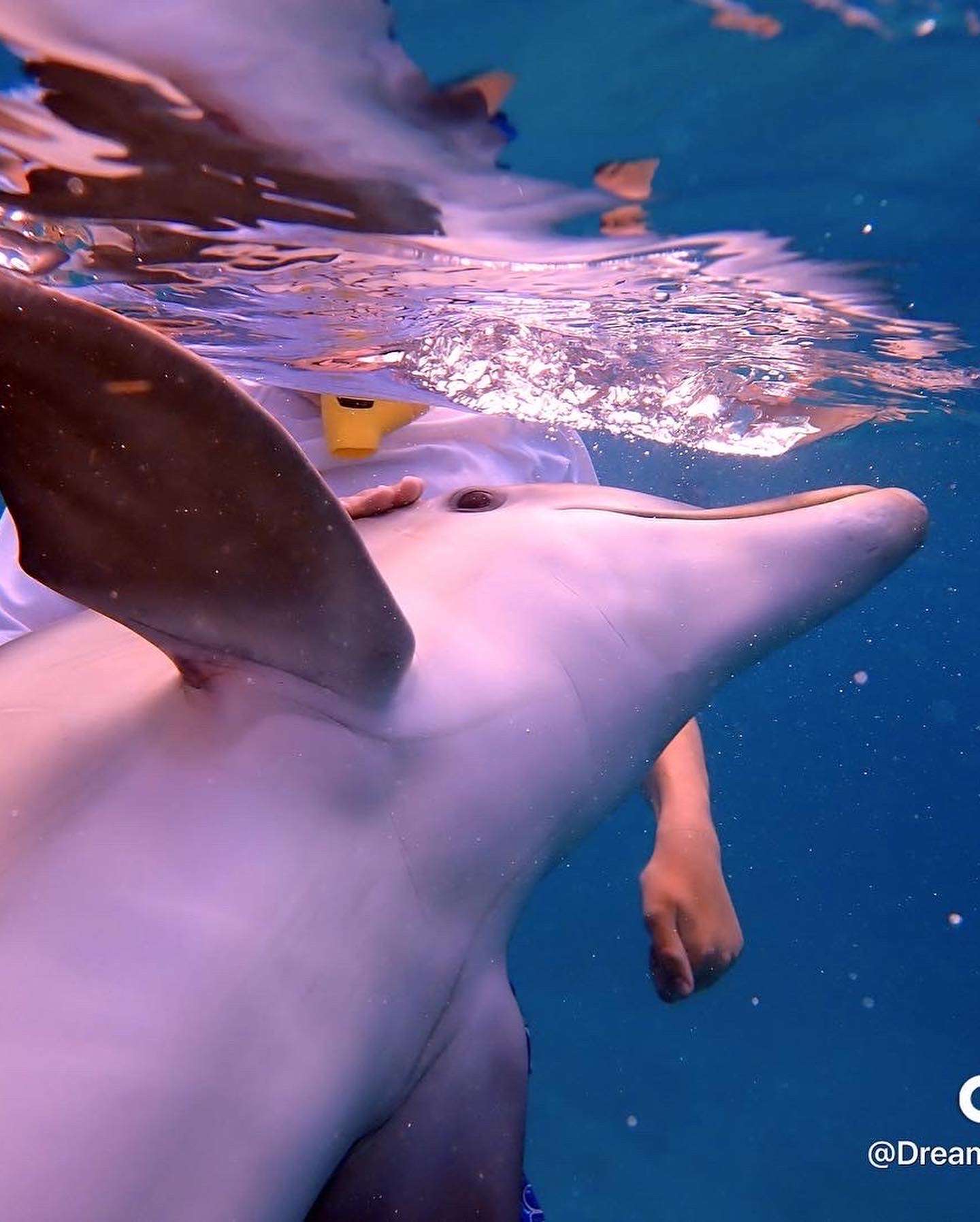 Do you have anything special for children, celebrations, anniversaries etc? Captain Jake and Chef Stef love to celebrate. If there is anything to celebrate we will make sure the guests feel special and celebrated.
Which are your favorite kind of clients/groups? Families.
Night life? Either on the boat, or on shore? Either is fine with us. We find most guests are tired after a long day in the sun having fun and want to enjoy a few cocktails and games onboard. Of course, there are others that want to close the bars down. Whatever the guest chooses we accommodate.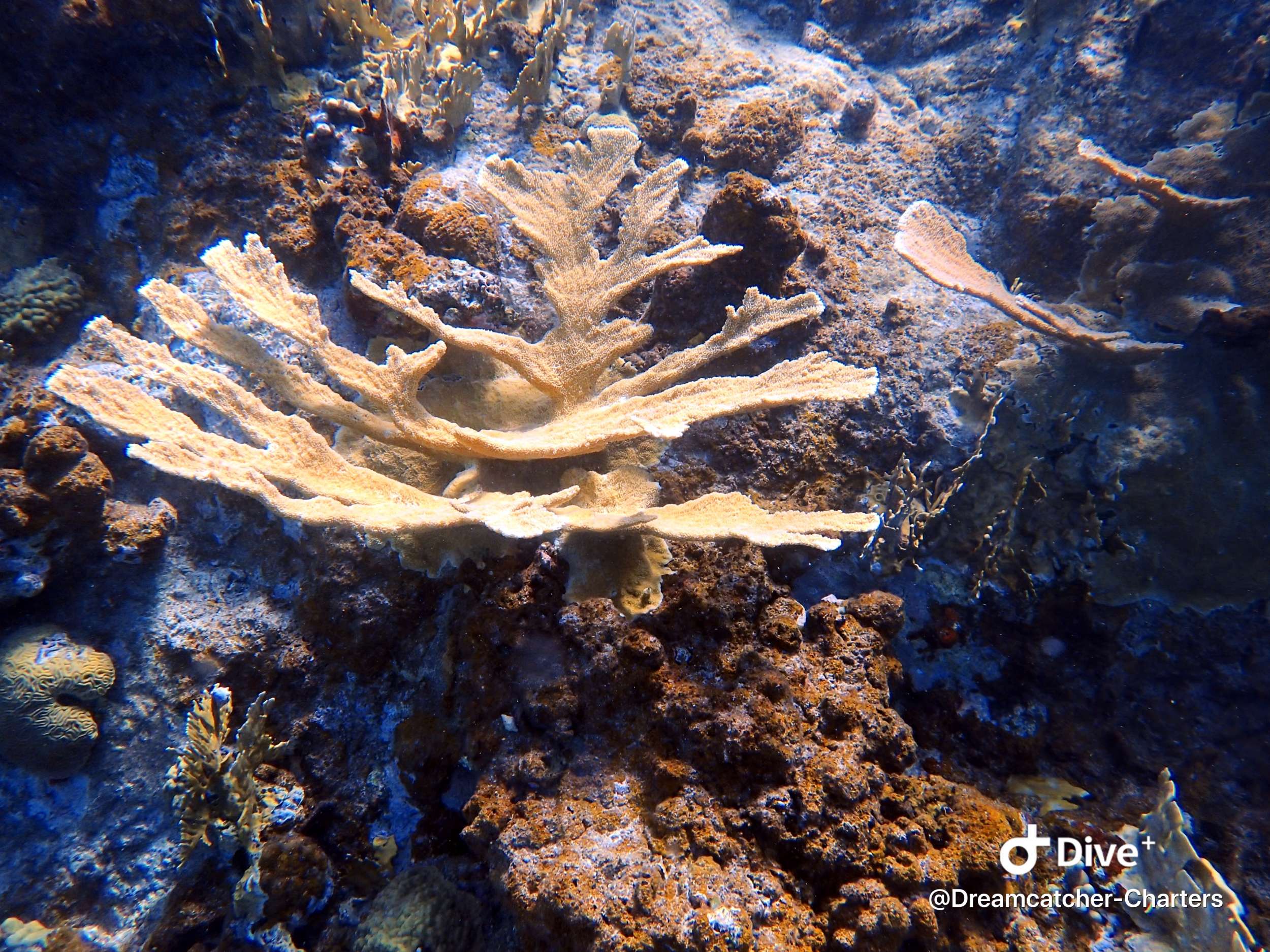 What's special/unique about your boat? Us! Captain Jake and I are what makes the difference!! We love having guests on board Dreamcatcher and do everything we can to make the guests feel welcome and have the best trip of their lives. We ARE the difference. Guests arrive as strangers and leave feeling like family.
Do you have any interesting or funny stories or anecdotes about a previous trip? Of course! Each trip has a funny story to go with it… that one time someone fell in the water at the dock (drinking may have been involved) … the family that raced around Dreamcatcher on the SUP's laughing and heckling each other… the guy that could drink 23 beers and be fine until he took his first sip from #24… There are so many!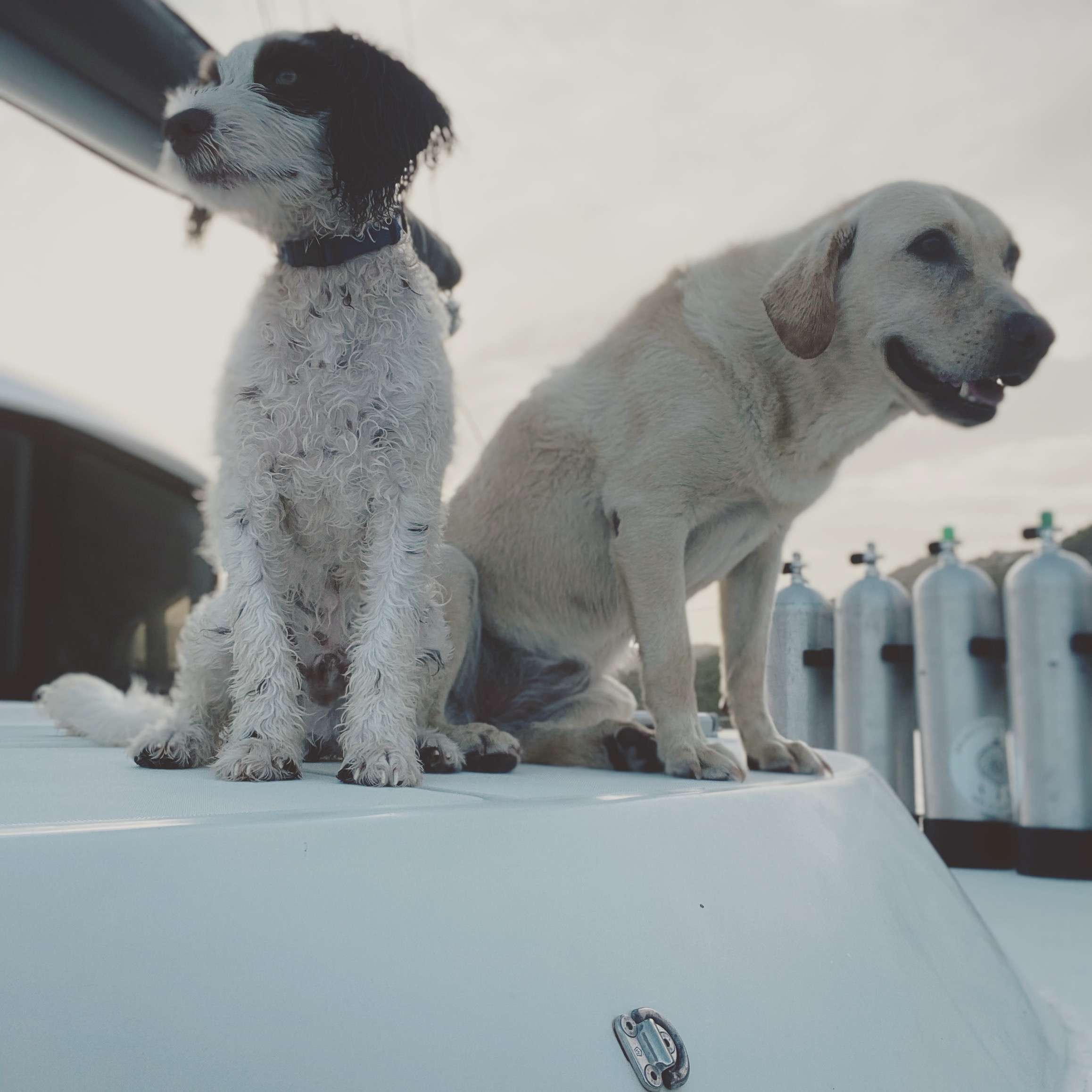 Sea sickness. Issue or no issue? How common is it for people with no sailing experience to get ill, and what do you do to combat it? We talk with guests about motion sickness prior to their arrival. On board we have anti-nausea medication as well as wrist bands in case someone wasn't prepared.
Favorite BVI Traditions and food? The BVI tends to have great beach bars! Great time for guests that want to relax near the water and enjoy a cold drink.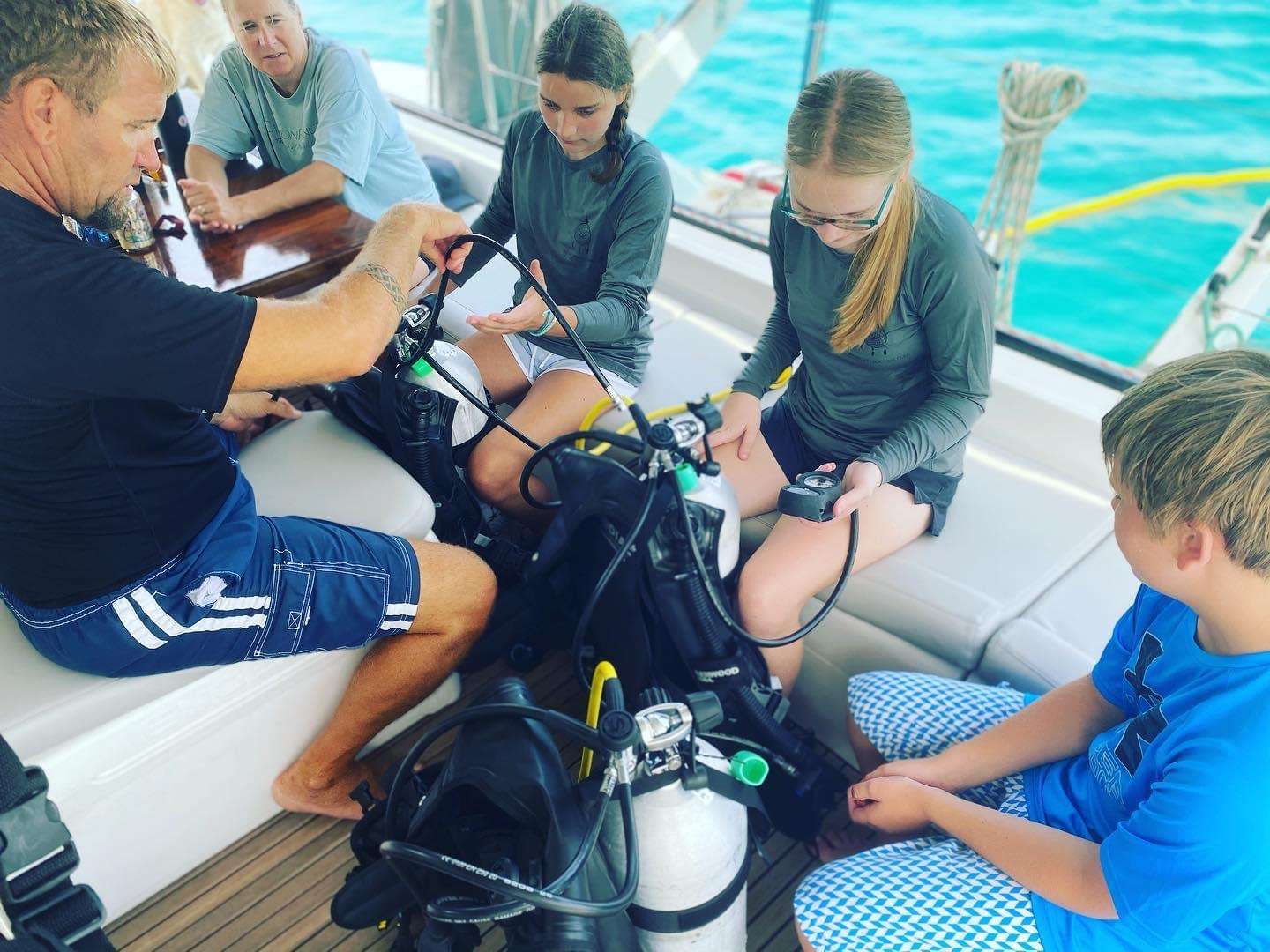 Local people; what do they do, how are they? We have found that the locals are very friendly and easy to work talk to and work with.
Expected weather, difference between seasons? It is almost always 85 degrees. Sunny with a slight breeze.
How is the sea to sail? Most days the sea is calm with winds 10-20 knots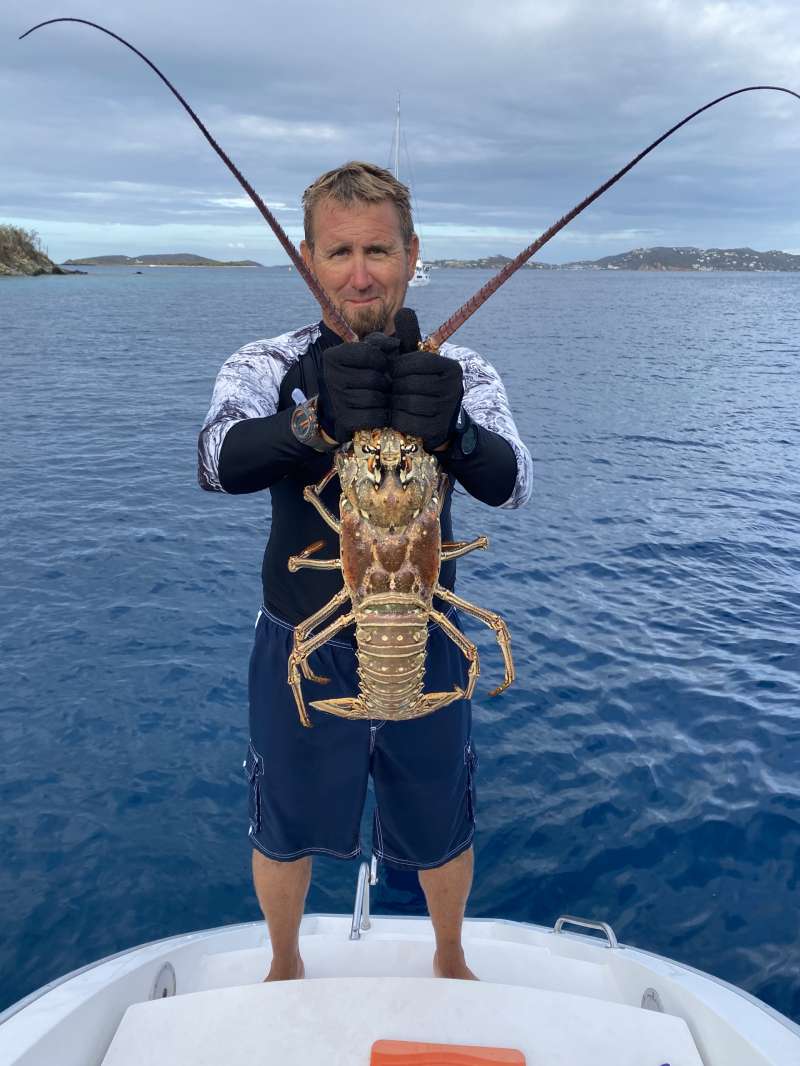 Minimum and maximum recommended days of trip? 4 nights is about the minimum so you can see most of the popular spots
Favorite hour in the day for sailing? All of them!
Expected budget in other expenses for clients? Special day trips that may require a taxi.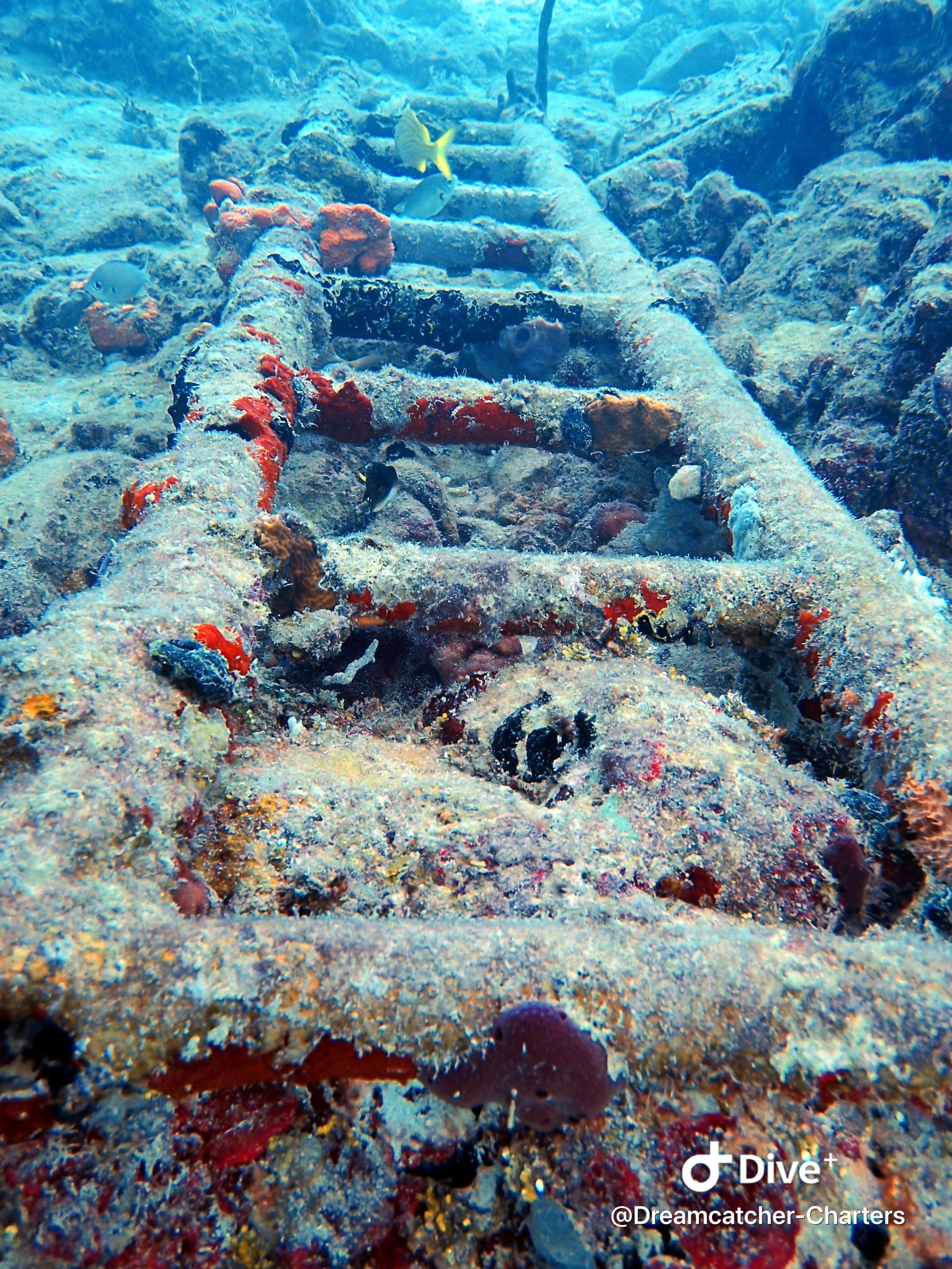 If you were recommending a destination for a trip outside of the BVI, where would you recommend and why? Grenadines! Beautiful, healthy reefs perfect for diving and snorkeling. It is the "real" Caribbean the further south you go.
What does the first day, from landing at the airport, generally look like? Guests arrive via taxi to the marina. We have a refreshing drink and a snack for them when they board. We have a safety briefing and set sail within a couple of hours typically. As most guests are tired from travel the first night we have dinner onboard and relax so they are refreshed and ready for their week of fun!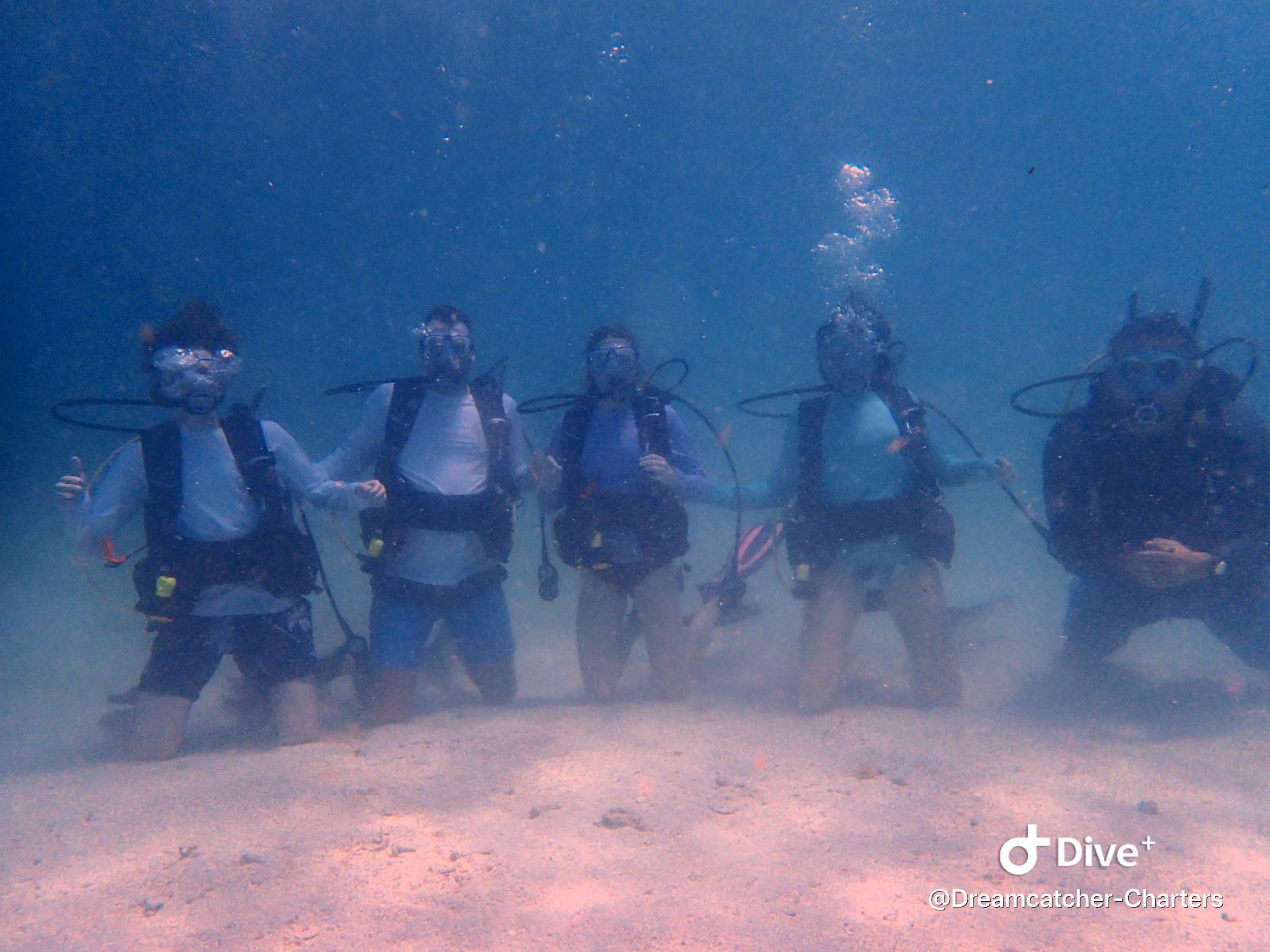 For more information on Crewed Catamaran Dreamcatcher, send us a message below